Robo All Might Lights Up My Hero Academia Festival Visual
This year's all-out celebration of My Hero Academia is on the way to the Musashino Forest Sport Plaza on July 24, and big plans are in store for My Hero Academia Ultra Event HERO FES. 2022. Over 15 voice cast members from the series will be in attendance at the fully in-person event—which will have no online component this time around—and anime studio BONES whipped up a special illustration to get everyone ready.
This particular piece of promotional art pays homage to an iconic illustration from chapter 321 of Kohei Horikoshi's My Hero Academia manga, and you can check it out in all its Robo All Might glory below.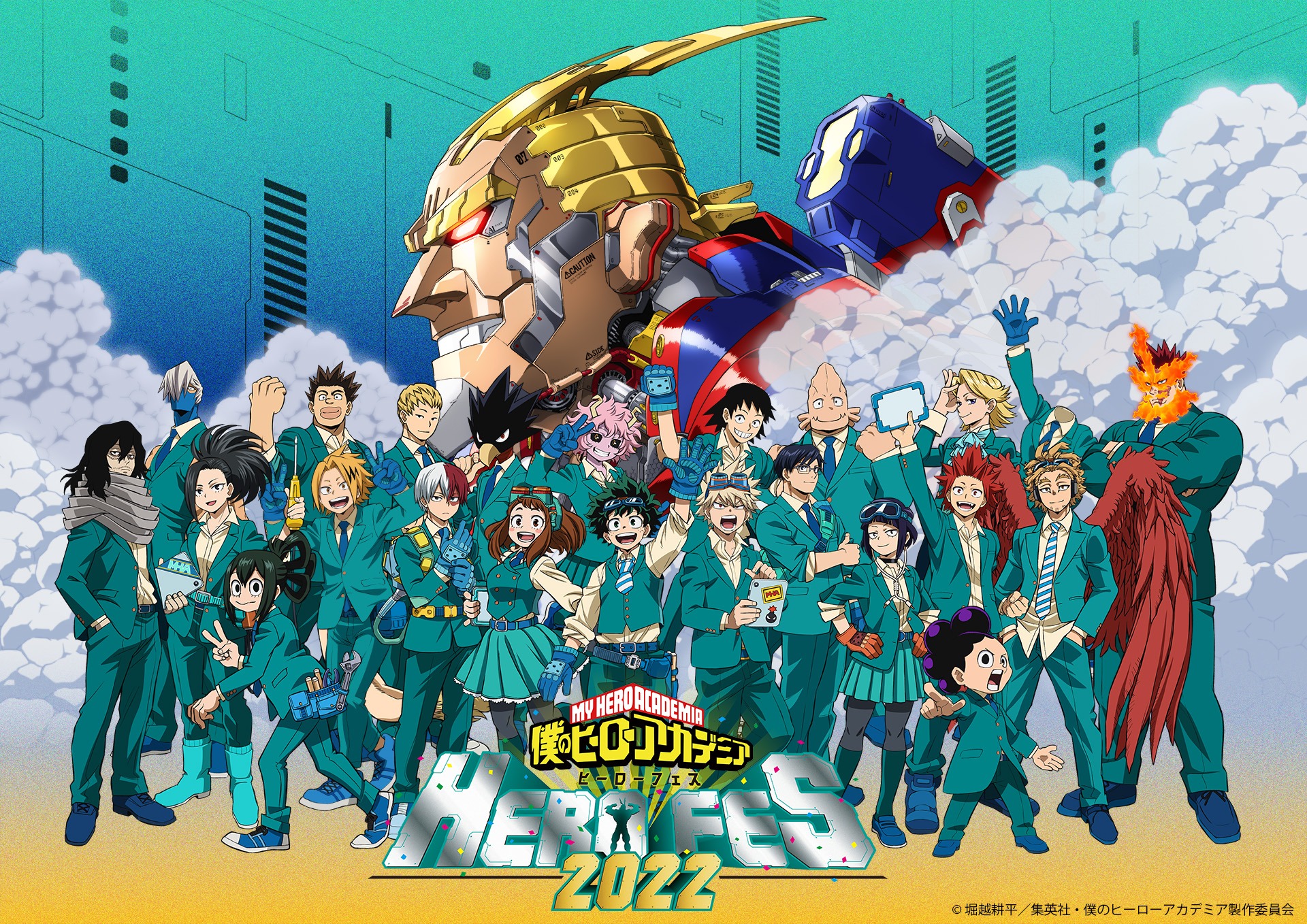 In addition to the voice cast appearances and a bunch of goods on sale, pictured below, the event will serve up a premiere of the first episode of My Hero Academia season 6, which kicks off this fall. 
Via Crunchyroll