Right Stuf Licenses The Rose of Versailles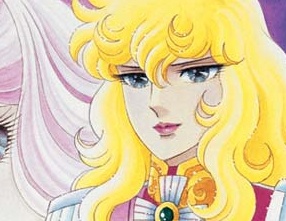 Great news for fans of classic shoujo, as Right Stuf, Inc. announced the license of The Rose of Versailles anime today. The 40-episode series will begin streaming on Viki this December, with two limited edition DVD sets to follow in 2013.
Based on the manga by Riyoko Ikeda (Oniisama e, Dear Brother), The Rose of Versailles is directed by Tadao Nagahama (Kyojin no Hoshi) in episodes 1-18, and Osamu Dezaki (Ashita no Joe, Space Adventure Cobra) throughout the rest. Nozomi Entertainment is now accepting questions from fans for an upcoming Q&A with Ikeda.
Right Stuf describes the series:
Set during the years preceding the French Revolution, The Rose of Versailles is a tale of romance and political intrigue that centers around Oscar François de Jarjayes, a young woman whose father has raised her as a man – and trained her to be an elite and skilled soldier – so she can succeed him as the commander of the palace guards.
© Riyoko Ikeda • TMS