Re:ZERO Collaboration Heads to Fuji-Q Highland Amusement Park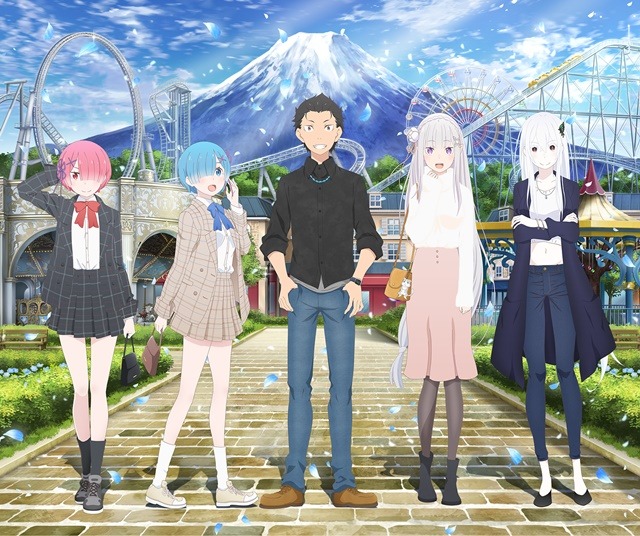 Yamanishi Prefecture-based amusement park Fuji-Q Highland is no stranger to anime team-ups, and the latest is a well-timed Re:ZERO collaboration. Titled "Re:Life in a Fuji-Q Highland from ZERO," the collaborative campaign will be held from November 3 to December 13, with a bunch of in-park features—including announcements and guidance—changed to reflect the anime's characters.
The meat of the Re:ZERO collaboration features an original story as part of an smartphone based AR rally. Those who participate will be able to explore the park and take on quiz and battle game challenges as Emilia, Ram, or Rem. There will also be special collaboration passes, entrance decorations, themed food and items, and more during the Re:ZERO collaboration period.
Sounds like a great way for folks in the area to kill time between the two parts of Re:ZERO season 2! The second cour has been confirmed for a January 2021 debut.
Source: FujiQ