Re:ZERO Girls Get Dressed Up for Halloween Visual
We may not be able to check out the third season of the Re:ZERO anime just yet, but at least we have some dress-up fun to tide us over in the meantime. A trio of the anime adaptation's heroines—namely Ram, Emilia and Rem—took the opportunity to get in the spirit of spooky season and show off their best Halloween costumes in a new visual. 
Merch based on the art below will be available at a special pop-up shop at the Anime stores in Akihabara and Ikebukuro during the time between now and Halloween night. There will also be chocolate from the girls available to purchase.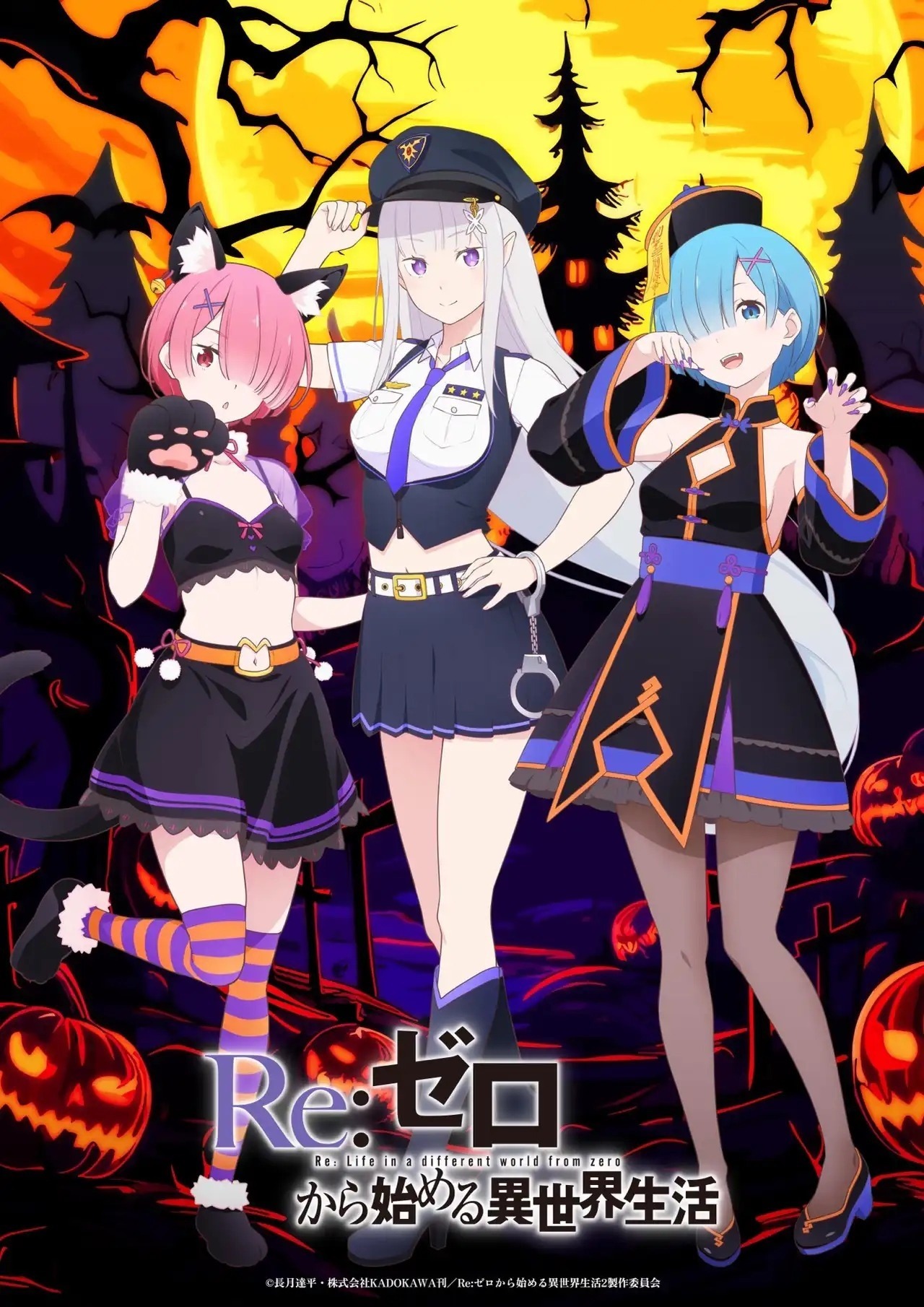 Re:ZERO -Starting Life in Another World- Season 3 was first announced back in March. 
The Re:ZERO -Starting Life in Another World- anime is based on the light novels by Tappei Nagatsuki, with the first two seasons and OVAs streaming on Crunchyroll.
Synopsis:
Natsuki Subaru, an ordinary high school student, is on his way home from the convenience store when he finds himself transported to another world. As he's lost and confused in a new world where he doesn't even know left from right, the only person to reach out to him was a beautiful girl with silver hair. Determined to repay her somehow for saving him from his own despair, Subaru agrees to help the girl find something she's looking for…
Via Crunchyroll News