Red Ash Anime Kickstarter Fully Funded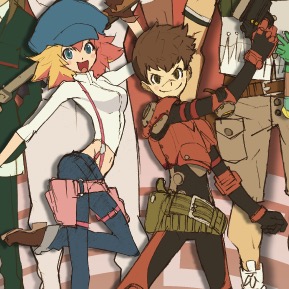 Comcept launched two Kickstarter campaigns for Keiji Inafune's Mega Man Legends spiritual successor Red Ash last month. One was for the game itself, Red Ash: The Indelible Legend, while the other involves a Studio 4ºC-produced Red Ash anime. Things have been going pretty well for the latter, which made it past its goal with some time to spare.
As of this writing there's a bit over an hour to go on the Red Ash -Magicicada- campaign, and it's now sitting just above $160,000 pledged out of a $150,000 goal. Thus, the Studio 4ºC treasure-hunting animation will see the light of day! Here's the latest image board, which was released with 11 hours to go.
On the other side of things, the Red Ash game Kickstarter is both doing well and finding itself in more hot water. In addition to poor communication and management all around, Inafune and co. ruffled backers' feathers by announcing that the game has been fully funded by Chinese company FUZE Entertainment prior to the campaign's end. They then said that all Kickstarter funds would 100% go to stretch goals, but failed to list what those would be for another couple days. 
Hopefully we'll still get a good game out of Red Ash, but the jury is out until Comcept and Inafune deliver their previous crowdfunded project, Mighty No. 9. At least we have more Studio 4ºC anime to look forward to in the meantime.