The Quintessential Quintuplets Manga Comes to a Close
Well, folks, it's been… quintessential.
The Quintessential Quintuplets, the manga from Negi Haruba, has come to a close in the pages of Weekly Shonen Magazine.
To commemorate the manga's ending, the magazine is offering some new merchandise in shops around Japan. The merch includes trading cards, boxes, file folders and posters. There's also an official event that lets you "marry" one of the sisters.
The manga had been running in the magazine since 2017, and was adapted into an anime series in 2019. A second season is on the way this October.
The manga is published in English by Kodansha, which describes it like this:
Five girls who want to do anything but study, and their tutor: A high school boy who's got book smarts and not much else. Futaro Uesugi took the tutoring gig because he was desperate for cash, but when his students–the five beautiful daughters of a wealthy businessman–find five times the excuses to slack off, what can he do?! At this rate, the sisters won't graduate, so if he wants to get paid, Futaro must think of a plan to suit each of them… Which feels hopeless when five out of five of them think he's a loser!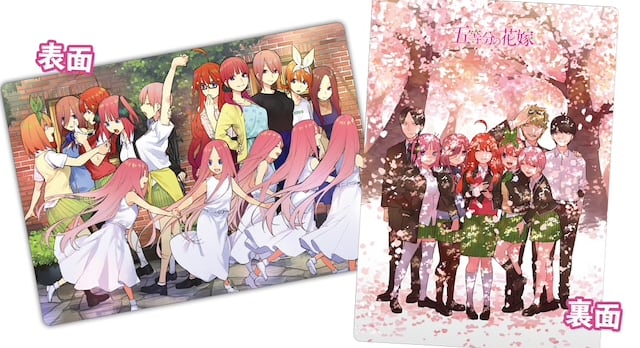 Source: Natalie