Quintessential Quintuplets Game Preview Takes Us on a Date with Miku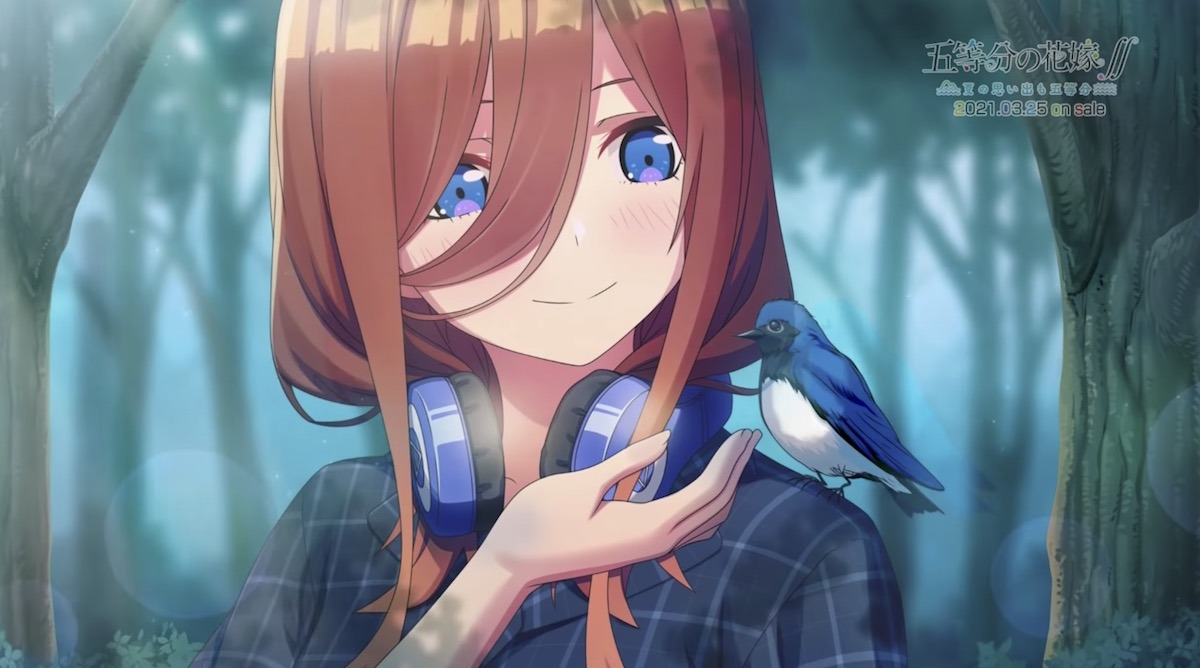 The Nakano sisters are coming to PS4 and Switch in Japan on March 25 in the Quintessential Quintuplets game titled The Quintessential Quintuplets ∬: Summer Memories Also Come in Five. While there's no word on a release outside of Japan just yet, more videos recently popped up online to preview the summer fun to come.
First up is a new trailer narrated by main protagonist Fuutaro Uesugi, who gives us a look at a bunch of the game's modes and the sisters themselves. Fans can look forward to setting schedules with each sister to help them improve their studies along with Adventure Mode, Study Mode, and Cooking Mode sections.
Those who pick up the limited edition will also get a five-CD set featuring drama tracks and date scenarios for each of the five sisters. The preview below focuses on a date scenario with Miku Nakano, as voiced by Miku Itou.
The opening and ending theme songs—"Minamikaze" and "Summer Days," respectively—are performed by the quintuplets and will be available a day ahead of the game's launch on CD.
Via Anime! Anime!