The Quintessential Quintuplets Do Some Attack on Titan Cosplay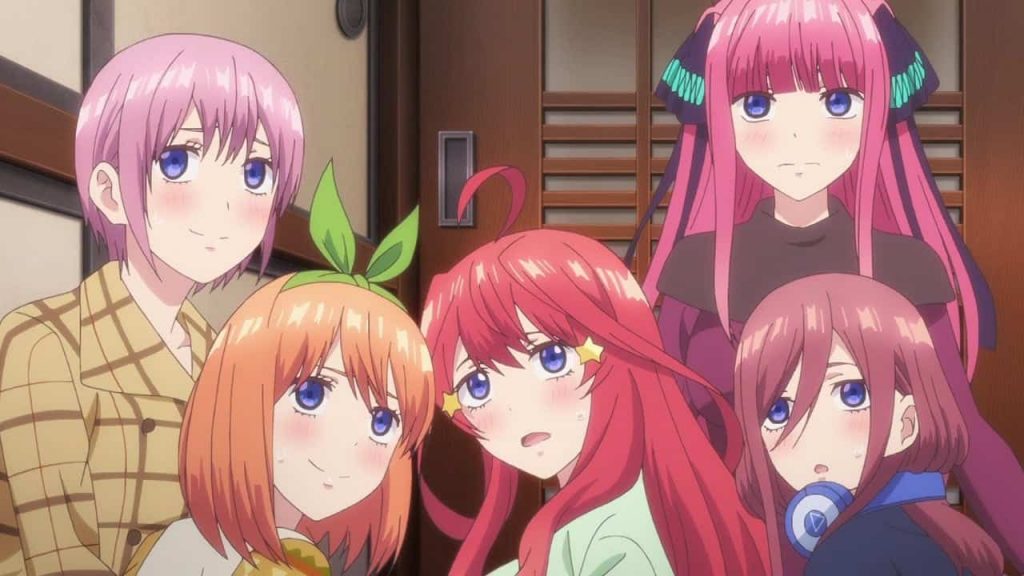 All good things must come to an end, and that includes The Quintessential Quintuplets. The Negi Haruba manga is wrapping up in two short chapters, and to pay tribute to the popular sisters, Bessatsu Shonen Magazine is featuring them on its cover.
But they're not just on the cover — they're cosplaying with the famous uniforms from one of Japan's most popular manga, Attack on Titan.
As you can see, Bessatsu Shonen Magazine, which publishes Titan, has loaned the quintuplets five pairs of Survey Corps uniforms. The same illustration is also included as a poster in the magazine. We wonder how the five would actually do as Survey Corps members. What do you think of this Attack on Titan cosplay crossover?
The Quintessential Quintuplets may be ending in manga form, but there's a second season of the series on the way. Here's how Crunchyroll described the first season:
Uesugi Fuutarou, a high school second-year from a poor family, receives a highly appealing offer to work part-time as a tutor… but his students turn out to be girls from his own class! What's more, they're quintuplets… and all five are beautiful, but happen to be problem students who have borderline grades and hate studying! Looks like his first assignment will be to win all the sisters' trust?! Every day is a wild party in this rom-com centering around the quintuplet sisters of the Nakano household!
Source: Crunchtheroll