The Quintessential Quintuplets Anime Season 2 Drops Teaser, Visual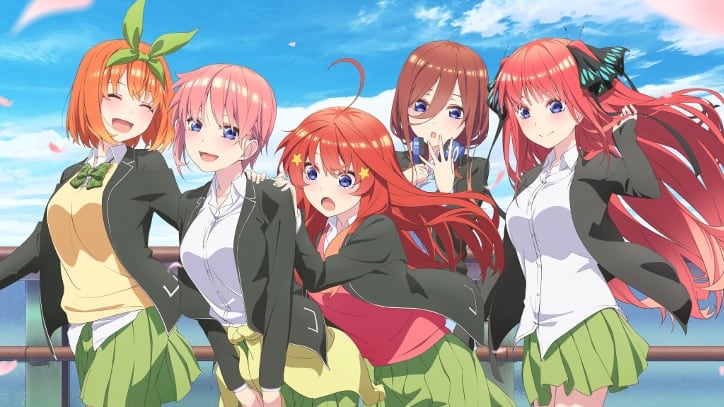 The Quintessential Quintuplets are returning for a second season of quintessentialness. Today the second season, called The Quintessential Quintuplets ∬, revealed a new TV teaser and visual.
The series, originally set for October before a COVID-19-related delay, will now debut in January. Starring the cast of the original, it'll be put together by the following humans:
Director: Kaori (Yuyushiki)
Scripts: Keiichiro Ochi (QQ season one)
Studio: Bibury (Azur Lane)
Character designs, chief animation director: Masato Katsumata (Azur Lane assistant animation director)
Music: Hanae Nakamura, Miki Sakurai (QQ season one)
Many online have commented that the second season has a very different visual style than the first, no doubt due to the new character designer, director and studio. Season one was directed by Satoshi Kuwabara at Tezuka Productions with designs by Michinosuke Nakamura.
Here's how Funimation describes season one:
Desperate to pay off his family's debt, Futaro Uesugi quintuples his troubles when he accepts a new job—tutoring a set of quintuplets! If he can't get Itsuki, Miku, Ichika, Nino, and Yotsuba to hit the books, he can kiss his paycheck goodbye.
Who's looking forward to The Quintessential Quintuplets ∬?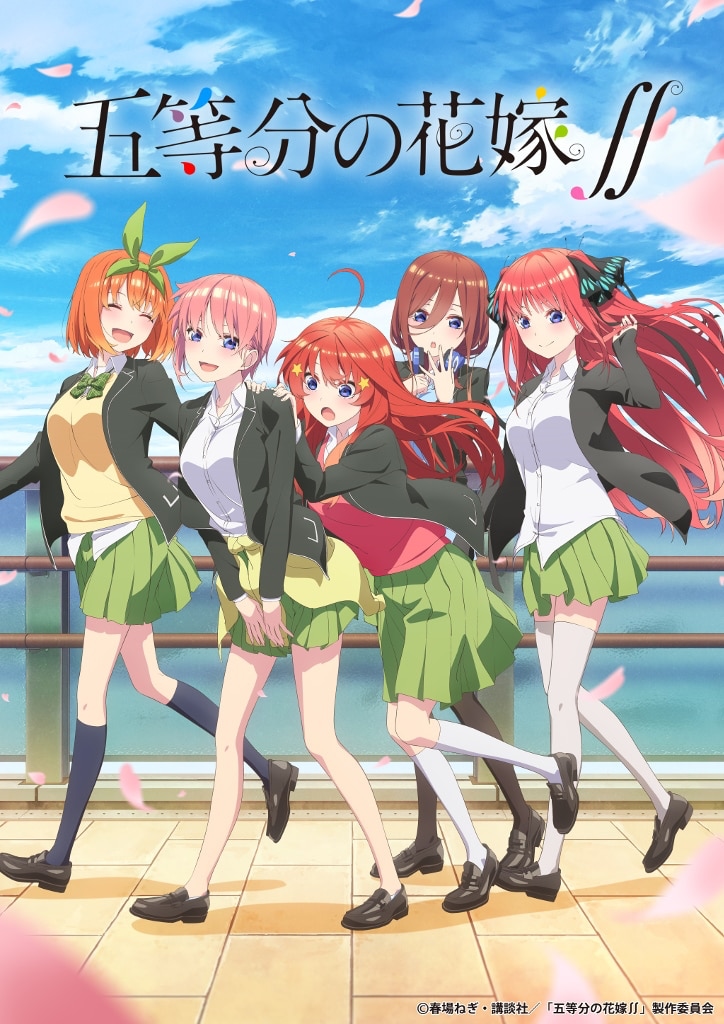 Source: ANN