Prison School Anime Adaptation Announced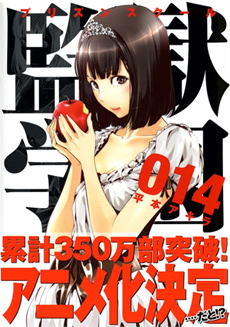 An anime adaptation of popular manga Prison School (Kangoku Gakuen) is on the way.
The anime was announced via the release of the 14th volume of the manga, which was released in Japan last Wednesday.
Prison School is an over-the-top, definitely-not-kids'-stuff manga about five boys who enter an all-girls' school expecting it to be a paradise, but are subjected to the tough, prison-like conditions of the school. Running since 2011, Prison School has 3.5 million copies in print and won the Best General Manga award at this year's Kodansha Manga Awards.
It's illustrated by Akira Hiramoto, who also created Me and the Devil Blues and Ago Nashi Gen to Ore Monogatari.
Are you a fan of Prison School? Who would you like to see star in or direct the anime? Let us know!
Source: Crunchyroll