Celebrating 20 Years with the Magical Girls of Precure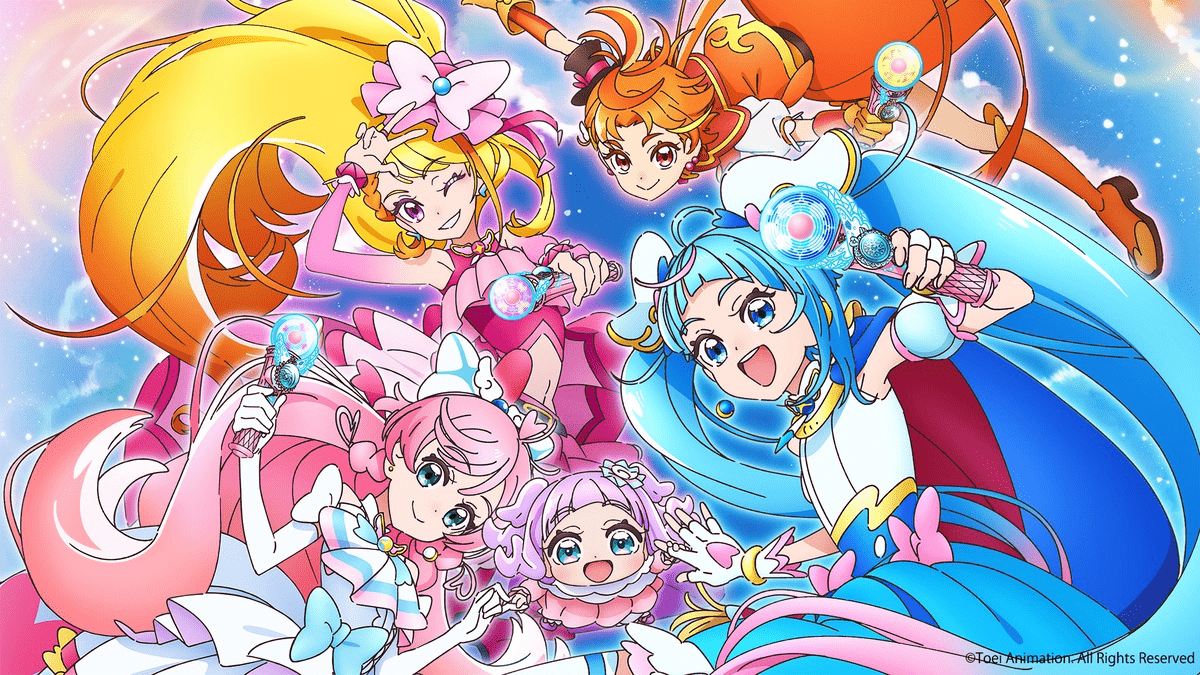 It's hard to believe Precure is in its 20th season! The long-running magical girl series is going big to celebrate this year, both onscreen and off. How is it marking the big occasion? So many ways… many of which will likely launch well after this article goes live!
Even now, just a month into its latest season, the festivities are under way. Here are a few of the awesome ways these legendary warriors are partying:
A Big Exhibition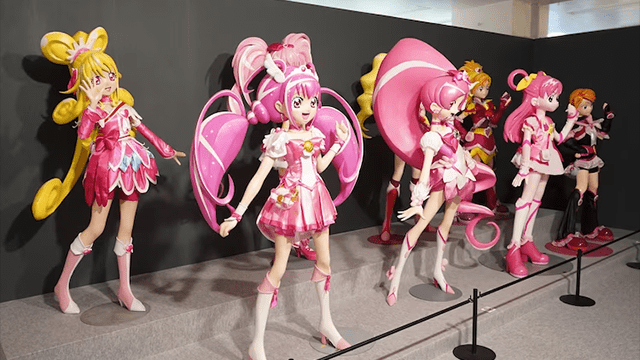 20 years of Precure means 20 years of magical heroines, monsters, and more. Commemorating all of them has gotten too big even for one movie. So imagine the size of the exhibition required to cover it all. You don't have to… it exists!
This massive celebration of all things Pretty Cure includes statues of every lead Cure, corners dedicated to each season, and displays of art by the original character designers. Refresh your memory of the show's history with a timeline, and revisit the baddies with a wall of villains. And, naturally, there will be plenty of goods available only on-site! Speaking of which…
Memorial Goods
If you like pretty Precure things, this will be a dangerous year for you. The 20th anniversary is bringing with it all sorts of collaborative items for fans and collectors. Visiting the aforementioned exhibition will give you access to a variety of viral cake-in-a-can modeled on the magical girls. You can also pick up a special blend of Pretty Cure tea. But what will you serve it in?… an anniversary teacup with matching saucer, of course!
The merch doesn't end there, naturally. Keep an eye out this year for all sorts of collectibles inspired by the show's many memorable heroines. And keep your fingers crossed for the return of some vintage merch from seasons past!
Visiting Cures
We all watch the Precure ending every week, right? Of course we do… we have a new dance to learn! But there's another reason to never skip the ending this season: classic Cures will be dropping in!
Before the dance begins every week, we get a greeting from a Cure. Sometimes it's Sky or Prism, this season's stars. But we've also had a look in from Cure Precious and Cure Summer! The greetings are reminiscent of the intros for Happiness Charge! Precure, the series's 10th anniversary installment. In that case, though, the Cures gave their greetings at the front of the show. We can't wait to see who else will turn up!
Keep smiling with these sunshiney anime heroines.