Police: Woman May Have Made $77,000 Off Demon Slayer Counterfeits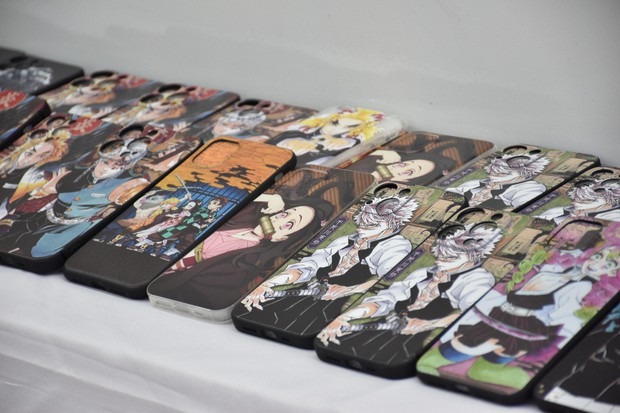 A woman in Funabashi, Chiba Prefecture is in hot water for allegedly selling bootleg Demon Slayer merchandise. Yesterday police gave prosecutors paperwork on it, saying she broke the Copyright Act.
Police believe that she sold a fake Demon Slayer smartphone case around March 21, 2021, asking 1,430 yen (approximately $11) for it. Some months later she was allegedly caught with 64 other counterfeit items that she planned to sell.
Making eleven bucks off a fake smartphone case might not be much, but this is actually only the surface of what may have happened. Police dug deeper, and believe she made 10 million yen (about $77,000) in counterfeits from January 2020 and December 2021.
According to police reports, the 39-year-old woman has confessed. "My work had been reduced to once or twice a month due to the coronavirus. I intended to use the money to cover my living expenses," she said.
It seems that she bought the items from a Chinese website, knowing they were counterfeit, and sold them using a flea market app. If found guilty, it did not say what sort of punishment she might receive.
Demon Slayer is one of the most popular anime and manga franchises of all time, and it's gotten a lot of counterfeits made from people who see an easy way to make money. Japanese police have been cracking down more on counterfeits and piracy.
Crunchyroll gave this description of the Demon Slayer anime:
"It is the Taisho Period in Japan. Tanjiro, a kindhearted boy who sells charcoal for a living, finds his family slaughtered by a demon. To make matters worse, his younger sister Nezuko, the sole survivor, has been transformed into a demon herself. Though devastated by this grim reality, Tanjiro resolves to become a 'demon slayer' so that he can turn his sister back into a human, and kill the demon that massacred his family."
Source: Mainichi Shimbun
____
Danica Davidson is the author of the bestselling Manga Art for Beginners with artist Melanie Westin. She is also the author of its upcoming sequel, Manga Art for Everyone, and the first-of-its-kind manga chalk book Chalk Art Manga, both illustrated by professional Japanese mangaka Rena Saiya. Check out her other comics and books at www.danicadavidson.com.