No Movement on Live-action Akira, says Director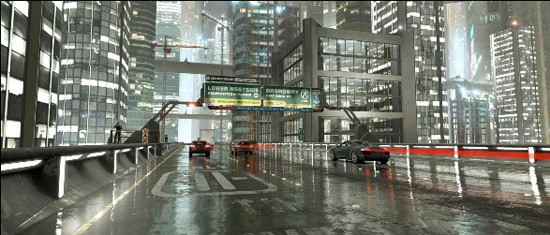 Concept art for an earlier version of the
live-action Akira film
.
While things have been moving lately for the live-action Ghost in the Shell film, the same can't be said for Akira.
In a brief interview over at Collider, director Jaume Collet-Serra, who is attached to the long-gestating live-action Akira project, says there has been no progress on the film since last year.
Asked if there was any hope for Akira, Collet-Serra replied, "that's a Warner Bros. question."
The director, who just helmed two back-to-back Liam Neeson action films, says his next project is "a vacation."
Not a ton of enthusiasm felt from the Akira director in this here interview, I tell you what.
The live-action Akira project, which was announced way back in 2002, has been through a series of cast and crew changes over the years. At this rate, there's no way Akira will E.X.P.L.O.D.E. onto the screen anytime soon.
In fact, we're just going to go ahead and stick Akira in the pile of "live-action adaptations that never were" and be done with it until further notice.
Jaume Collet-Serra's most recent film.
Sources: Collider via ANN, Akira2019.com
---
Related Stories:

– Down and Out in Hollywood: Failed Live-Action Anime Adaptations
– Akira Creator Announces New Film
– That Katsuhiro Otomo Live-action Film? It Just Might Be Domu
– Hollywood Akira remake adds screenwriter
– Gus Van Sant Rumored to Direct Live-Action Death Note