NieR:Automata Ver 1.1a Anime Previews Theme Songs in Trailer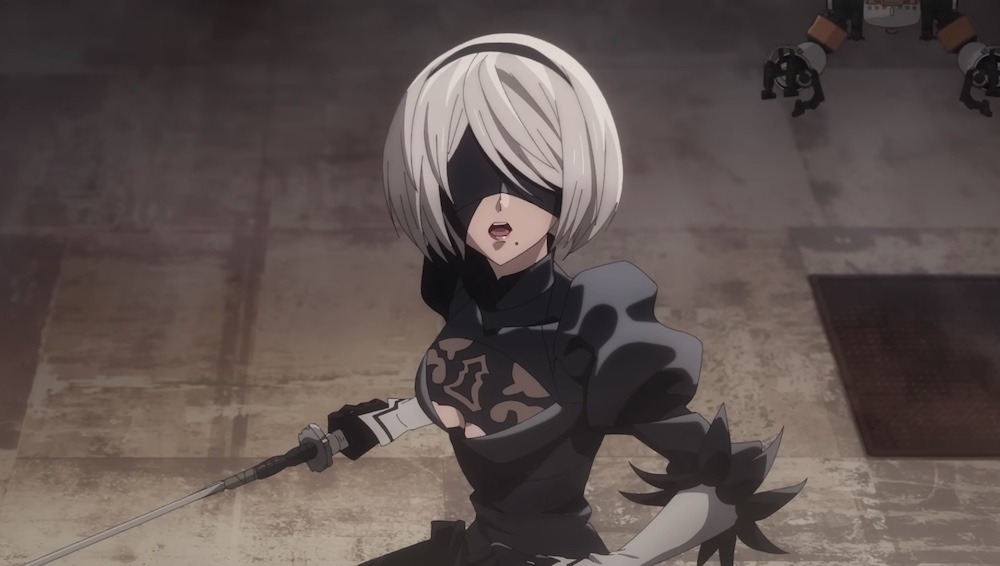 The year is closing out with a bang and the next will open up with one, because one of the new anime we have to look forward to is the adaptation of Yoko Taro and Square Enix's NieR:Automata game. The TV anime is scheduled to premiere in Japan on January 7 and will be simulcast on Crunchyroll, and you can preview the theme songs and meet more of the cast in the new promo below.
The first song you'll hear is amazarashi's "Antinomy," followed by Aimer's opening theme song, "escalate."
Previously announced cast members include:
Yui Ishikawa – 2B

Natsuki Hanae – 9S

Hiroki Yasumoto – Pod 042

Kaoru Akiyama – Pod 153

Chiaki Kanou – Commander

Keiko Isobe – Operator 60

Meari Hatsumi – Operator 210

Aoi Yūki – Pascal

Daisuke Namikawa – Adam

Tatsuhisa Suzuki – Eve

Atsumi Tanezaki – Lily

Ayaka Suwa – A2
Here's how Square Enix describes the game:
NieR:Automata tells the story of androids 2B, 9S and A2 and their battle to reclaim the machine-driven dystopia overrun by powerful machines.
Humanity has been driven from the Earth by mechanical beings from another world. In a final effort to take back the planet, the human resistance sends a force of android soldiers to destroy the invaders. Now, a war between machines and androids rages on… A war that could soon unveil a long-forgotten truth of the world.
Here are some other robotic anime you can watch while you wait for NieR:Automata ver1.1a to premiere.