New Screenshots, Behind-the-Scenes Look at Jojo's Rohan Kishibe Spinoff Revealed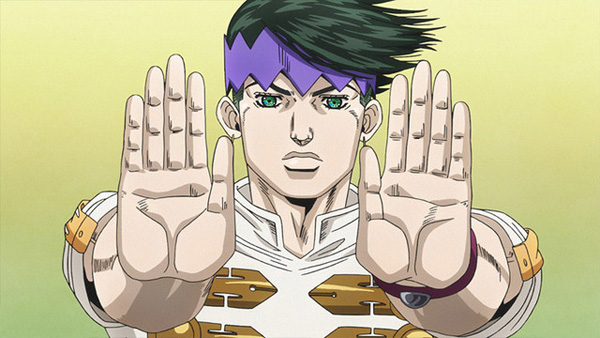 Those suffering from a lack of JoJo's Bizarre Adventure were happy to learn the other day that a spinoff featuring Diamond is Unbreakable's Rohan Kishibe is on its way to video.
Now a few new details and visuals from that spinoff, as well as a short interview from Rohan voice actor Takahiro Sakurai, have been revealed.
The OVA will adapt the chapter of Hirohiko Araki's Thus Spoke Rohan Kishibe manga entitled "Fugo-mura" ("Millionaire Village"), which introduces manga editor Kyoka Izumi. While Rohan is the only character from Diamond is Unbreakable to appear in that manga, it looks from the screenshots like Koichi and Okuyasu have been added to the anime version.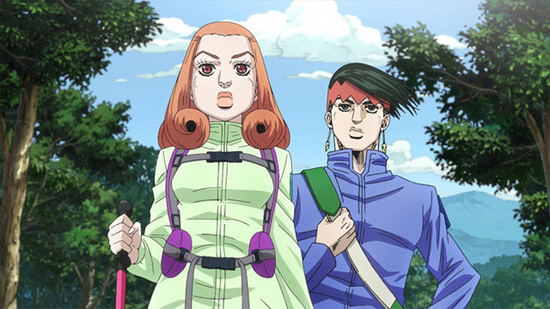 Here's the translated talk with Sakurai:
Q: It's been a while since you've played Rohan. How did it feel?

A: I tried to hide it from everyone around me, but I was secretly really pumped! I was so excited and happy to be able to work on JoJo's again. I got so into it it felt like it was over in a moment… I would've liked to savor it a bit more.
Q: The character designs look a bit different from the series. Did that affect your performance?

A: Relishing in that difference might've been the best part of the experience. There's been a long time in between Diamond is Unbreakable and Thus Spoke Rohan Kishibe, but I quickly got over it. In terms of performance, there was no difference. Same old Rohan.
Q: Tell us about "Fugo-mura" ("Millionaire Village").

A: I really like the beginning. You can just tell from the conversation between Rohan and Kyoka Izumi that something is going to happen on their adventure. I'd like viewers to enjoy that mysterious heart-pounding feeling.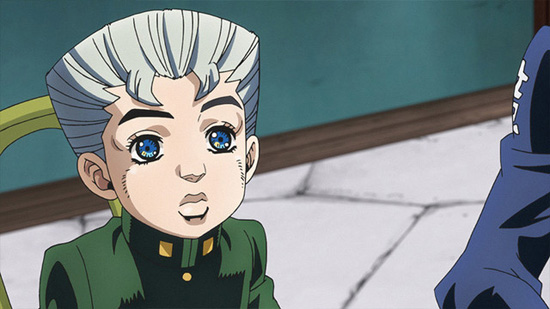 Source: Natalie