New Pokémon Teased in 2016 Film's Preview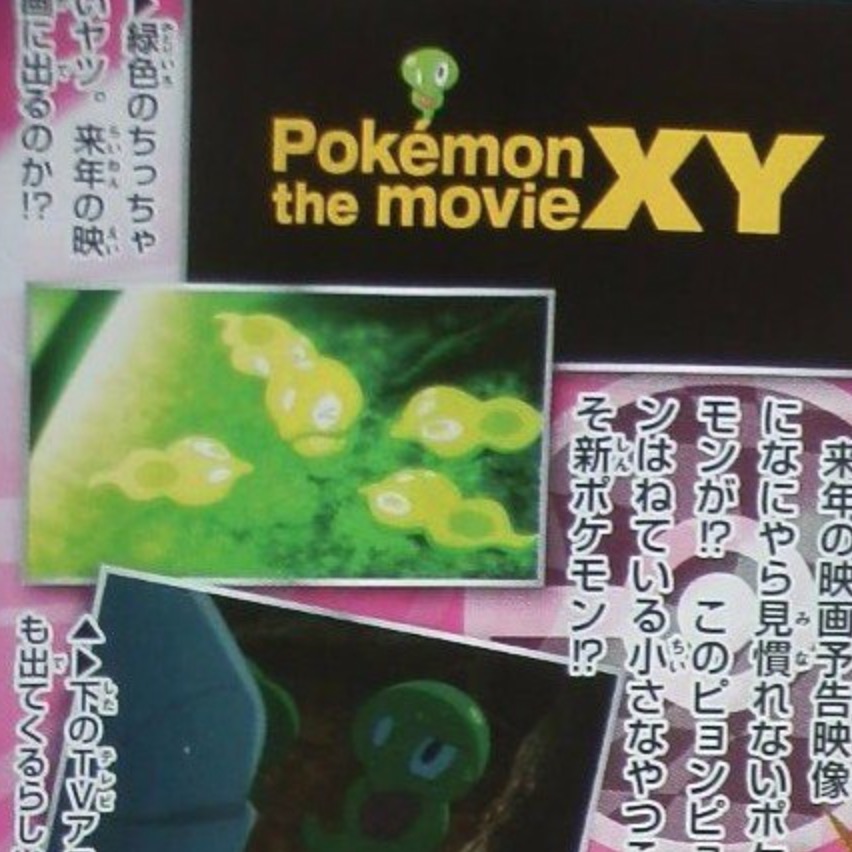 A new Pokémon is set to make its debut in 2016, and according to the latest issue of CoroCoro Comics fans have been getting a peek in the preview for next year's Pokémon movie. The preview accompanies Pokémon the Movie: Hoopa and the Clash of Ages, which originally premiered in Japan on July 18.
The latest addition to the ever-expanding Pokédex appears to be a blobby green Pokémon, which will also appear in the 2016 Pokémon TV anime. CoroCoro offered a closer look at how it looks in the preview, as well as some other images from next year's Pokémon the Movie XY, which you can see below.
Source: serebii.net via Nintendo Life