New Panty & Stocking with Garterbelt Reveal Was Anime Expo's Biggest Surprise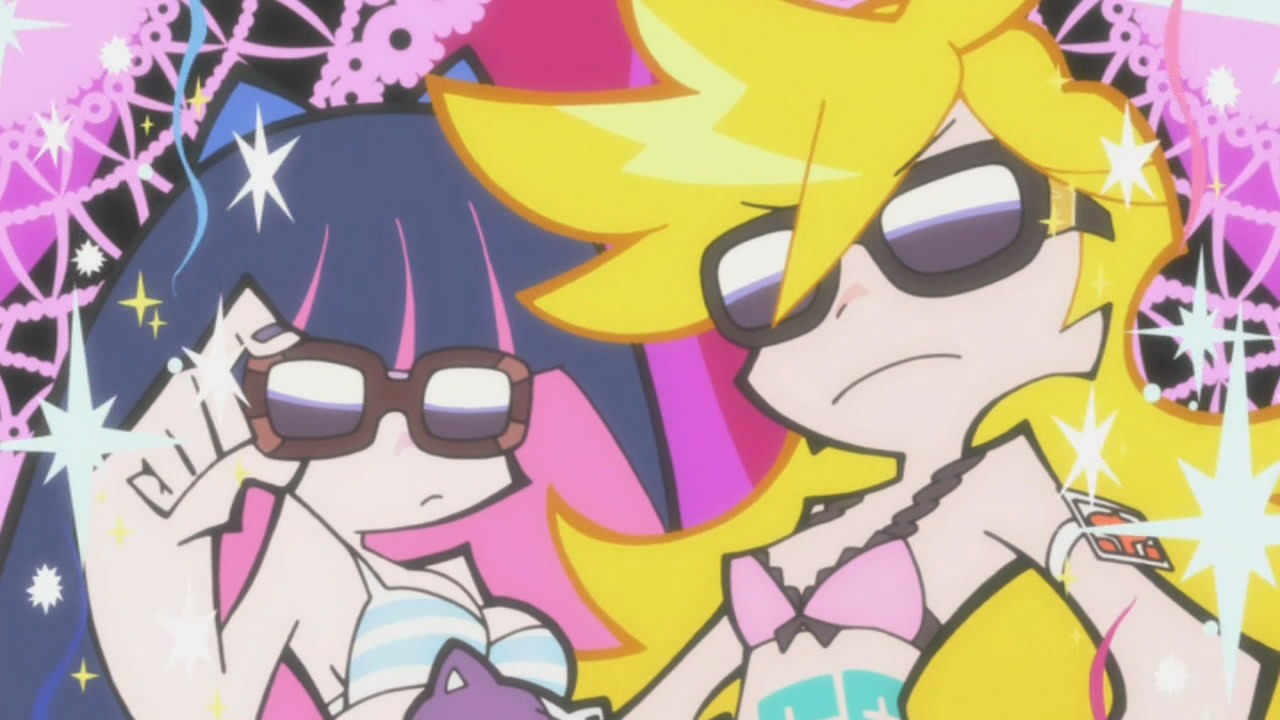 A lot went down during Anime Expo 2022 over the weekend, but of all the reveals no one saw coming, the biggest had to have been at Trigger's panel. On hand at the panel were Trigger's Hiromi Wakabayashi and Yoh Yoshinari, and they were joined by Saya Elder and Bartosz Sztybor of CD PROJEKT RED to primarily focus on Cyberpunk: Edgerunners. That project is coming to Netflix this September, and those of us in the audience got a chance to check out the first episode in English-dubbed form.
The Hiroyuki Imaishi-directed Edgerunners started and ended explosively, and it definitely builds to something that's going to be worth watching when it drops. Even if all we get out of the series is the Franz Ferdinand-led opening movie, that's quite enough.
While we didn't get too much in the way of new info, Trigger also took a moment to share a video of director Akira Amemiya hyping up the upcoming SSSS.GRIDMAN and SSSS.DYNAZENON movie, saying he looks forward to getting an Academy Award for it. The real show-stopper came, appropriately, at the end, when Trigger gave us a quick look at a project that's currently in the works. The very first frame of the teaser sent the audience in a frenzy as it unveiled more Panty & Stocking with Garterbelt. 
The original Panty & Stocking with Garterbelt anime aired from October 2010 to December 2010, with Hiroyuki Imaishi (Tengen Toppa Gurren Lagann, PROMARE) directing at Gainax prior to leaving to help found Trigger. All we know at this time is that there's more on the way, so we'll have to stay tuned for additional information. Judging from the reaction in the packed main hall at Anime Expo, fans are as ready as they'll ever be. 
If the news had you wanting to revisit the series or watch it for the first time, it's all available on Crunchyroll. Here's the official synopsis of this buckwild show:
Panty and Stocking are obscene angels who were banished from the pearly gates for being foul-mouthed, sex-crazed, sugar-addicted bad girls! Now they spend their days hunting ghosts in the lecherous abyss between Heaven and Earth.