New My Hero Academia Movie Debuts 200% Stronger Than Previous Film
Talk about going PLUS ULTRA! That may be an easy phrase to drop when referencing My Hero Academia, but the new My Hero Academia movie has earned it with its smashing box office debut in Japan. In fact, My Hero Academia THE MOVIE: World Heroes' Mission managed to pull in 200.2% of the performance of the previous movie, My Hero Academia THE MOVIE Heroes: Rising.
Thanks to Mountain Day being moved for the closing ceremonies of the Tokyo Olympics, this past weekend was a long one in Japan. Thus, we have numbers for the first four days of the film's release, which added up to over 940 million yen (about US$8.52 million) on 72,000 tickets sold. The entire run of Heroes: Rising totaled 1.79 billion yen ($15.1 million), which doesn't even double World Heroes' Mission's impressive opening.
For opening weekend comparison, Heroes: Rising pulled in 422 million yen ($3.86 million) over the course of a three-day weekend. The new My Hero Academia movie is quickly trending toward becoming the highest grossing in the franchise to date.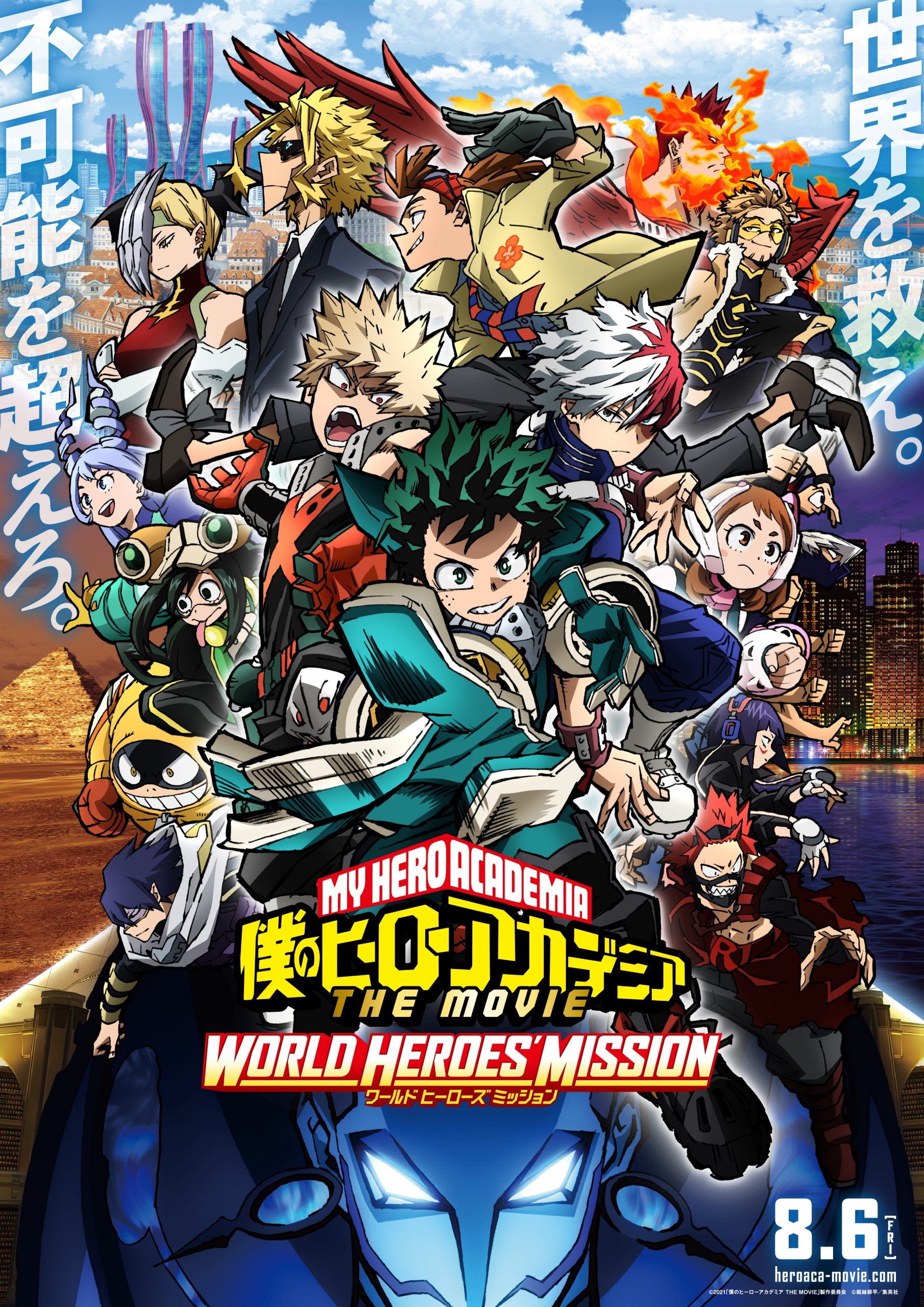 As for when we can expect the new My Hero Academia movie outside of Japan, there haven't been any announcements yet. For now, we'll just have to be content with the fifth season of the TV anime, which is currently airing in Japan and streaming via Crunchyroll and Funimation. Oh hey, those two sure are playing nice together lately!
Here's how Crunchyroll describes the smash hit adaptation of Kohei Horikoshi's Shonen Jump manga:
Izuku has dreamt of being a hero all his life—a lofty goal for anyone, but especially challenging for a kid with no superpowers. That's right, in a world where eighty percent of the population has some kind of super-powered "quirk," Izuku was unlucky enough to be born completely normal. But that's not enough to stop him from enrolling in one of the world's most prestigious hero academies.
Via Crunchyroll