New Kingdom Trailer Shows Battle Sequences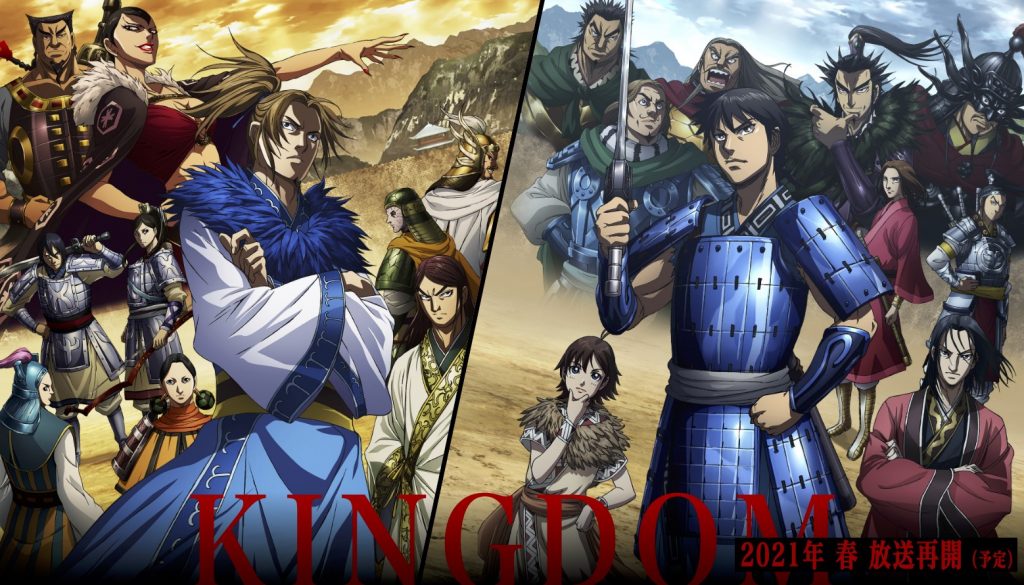 The third season of Kingdom began airing last year, but remained unfinished because of COVID-19. Though production was slowed down, the whole third season is now ready to air. It will debut in Japan on April 4 (well, technically early morning April 5), with Funimation streaming it at the same time.
A week ago Kingdom released a trailer for the season. Today it released another video, and this one specifically concentrates on its battle sequences.
Funimation gives this description for Kingdom:
A nameless boy and a young king have grown up in a nation plagued by war. The boy, Xin, has countlessly proven himself on the battlefield, and although initially starting on bad terms, he and the young king, Zheng, have become comrades. Zheng wishes to bring all the warring states under Qin, while Xin climbs the ranks to become a Great General. Both of their ambitions will change history forever.
Source: Anime News Network
____
Danica Davidson is the author of the bestselling Manga Art for Beginners with artist Melanie Westin, and its sequel, Manga Art for Intermediates, with professional Japanese mangaka Rena Saiya. Check out her other comics and books at www.danicadavidson.com.