Nausicaa Monsters Rise from Debris at Japanese Beach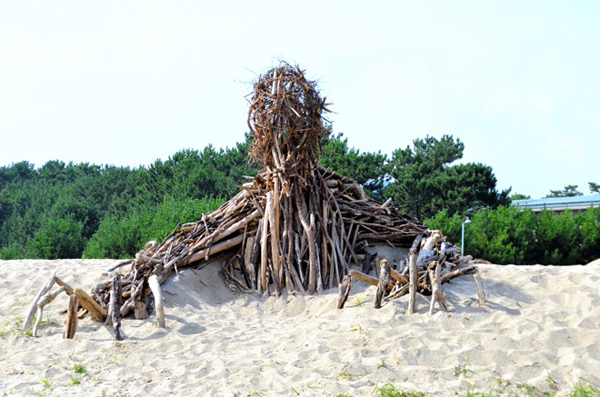 Hayao Miyazaki's classic Nausicaa of the Valley of the Wind depicts an epic battle of the beasts, as a so-called Giant Monster takes on a swarm of Ohm in one of the film's climactic scenes.
Now one creative soul has recreated that iconic battle with giant figures made of – what else? – beach debris.
Yoichi Shigeyama of Yamaguchi, on the southern end of Japan's main island, used a wheelbarrow and rake to assemble and build the impressive pieces, which have become a hit on Twitter.
"Basically, I am just having fun," Shigeyama, 55, told the Asahi Shimbun.
Of course, there's a deeper meaning at work here too, posits Asahi writer Minoru Ito: the fact Shigeyama has so much debris to choose from is reflective of our wasteful society, which just happens to be the main theme of the Nausicaa. It's all connected, man.
Nausicaa's Giant Warriors, by the way, also appeared in the Hideaki Anno/Shinji Higuchi/Studio Ghibli joint Giant God Warrior Appears in Tokyo, which is the coolest thing this side of the new Godzilla flick.
Source: The Asahi Shimbun