Mushoku Tensei: Jobless Reincarnation Creator Defends Pervy Main Character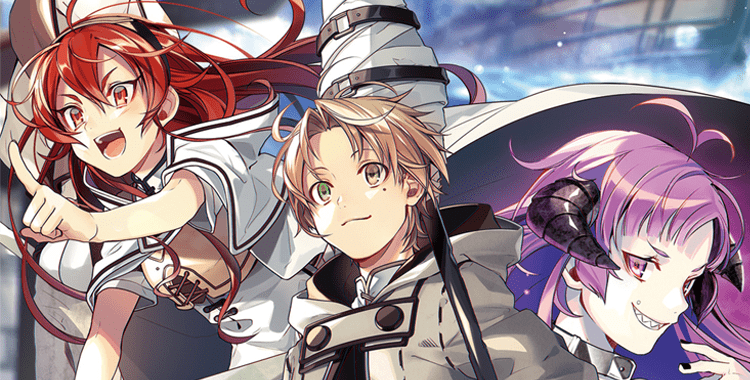 Author Rifujin na Magonote, whose light novel series Mushoku Tensei: Jobless Reincarnation has been turned into a new anime being streamed by Funimation, responded to critiques that the perverted main character remained a pervert after being reincarnated. The author gave some lengthy tweet threads in response, and Anime News Network supplied this translation:
"There are a lot of people who can't accept how in Mushoku Tensei, the protagonist remains a pervert even after he reincarnates. It's the same in the original work. But it's not as if he has loads of regrets about being a pervert in his previous life. That's why in the isekai he doesn't necessarily think, 'I'm going to live life seriously! That also means stop being a perv!'
Tentatively speaking, in the original work, he's 100% a perv and 0% serious at the point when he is born. When he decides to 'live life seriously,' it settles down to 20% perv and 80% serious, but since the anime doesn't include that moment of change, the perv ratio feels bigger compared to the original work.
I also think that when he did that to Roxy's panties, he still wasn't acculturated in the other world, and he half-perceived people other than himself as something like video game characters. I kind of think that he still wasn't aware of them as other people living their own lives. His understanding of other people goes up at the end of episode 2 and in episode 3, so look forward to it!
I think that as his level of understanding goes up, he will do less criminal actions and other things that ignores other people's feelings. However, his fundamental nature as a perv won't change, so if you're one of those people who think that being a pervert in and of itself is bad, I hope you don't sweat it too much!"
Have you checked out Mushoku Tensei: Jobless Reincarnation? What do you think of the creator's analysis?
Source: Anime News Network
____
Danica Davidson is the author of the bestselling Manga Art for Beginners with artist Melanie Westin, and its sequel, Manga Art for Intermediates, with professional Japanese mangaka Rena Saiya. Check out her other comics and books at www.danicadavidson.com.