Mr. Osomatsu Anime Film Plans Revealed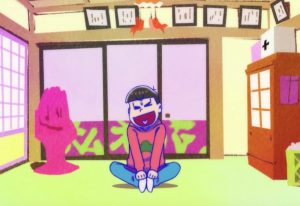 The most notorious set of brothers ever are officially coming to the big screen in a new movie! Eiga Osomatsu-san (Mr. Osomatsu The Movie) will follow the sextuplets as they head to their high school reunion, and the feature is currently set for a spring 2019 opening in Japan.
Director Yoichi Fujita is back at the helm along with screenwriter Shu Matsubara and character designer Naoyuki Asano at production house Studio Pierrot. You can see a teaser, followed by a visual illustrated by Asano, below.
Clear files that come with advance tickets:
Via Comic Natalie