Miss My Dress-up Darling? Check out these RomCom Titles Next
My Dress-up Darling took the 2022 winter season by storm. Even in the midst of the new spring season, it's still creating a lot of buzz online. And with every great anime comes great sadness when it's over.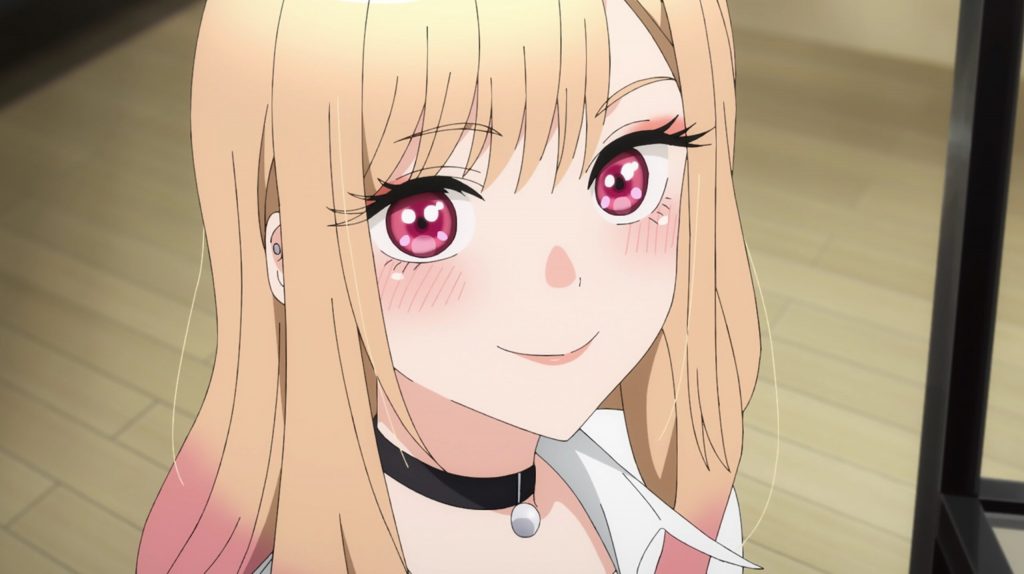 As of writing this, there has not been an announcement for a season two, leaving fans hungry for more RomCom goodness. So, if you miss the best girl Marin and Gojo like us, here is this season's hottest RomCom anime.
Spy x Family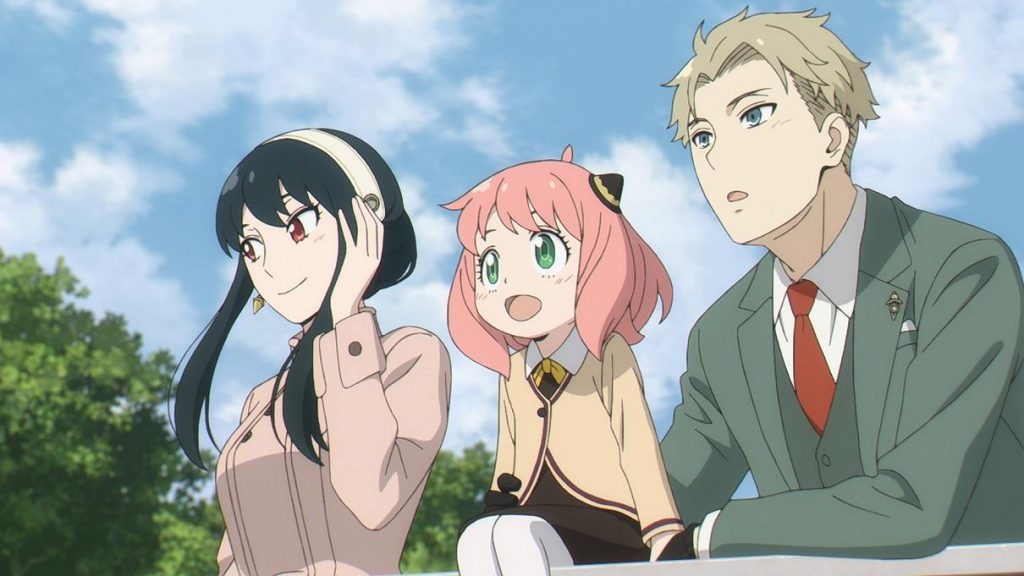 Even if you haven't watched Spy x Family, you know Spy x Family. This power family is one of the most currently trending anime and has even risen above the ranks, landing the fourth most popular anime on MyAnimeList's "Top Anime" page. Secret spy Twilight, real name Loid Forger, is assigned a new mission to infiltrate the prestigious Eden Academy to investigate a politician of a neighboring country. He must first create a cover family to enroll his newly adoptive daughter, Anya, in the school. What he doesn't know is that Anya is an esper and his new "wife" is an assassin.
Though the foundation of the Forgers relationship is fake—like Marin and Gojo the relationship starts off to fulfill a goal—but the bond that develops through each episode is very real. 
A Couple of Cuckoos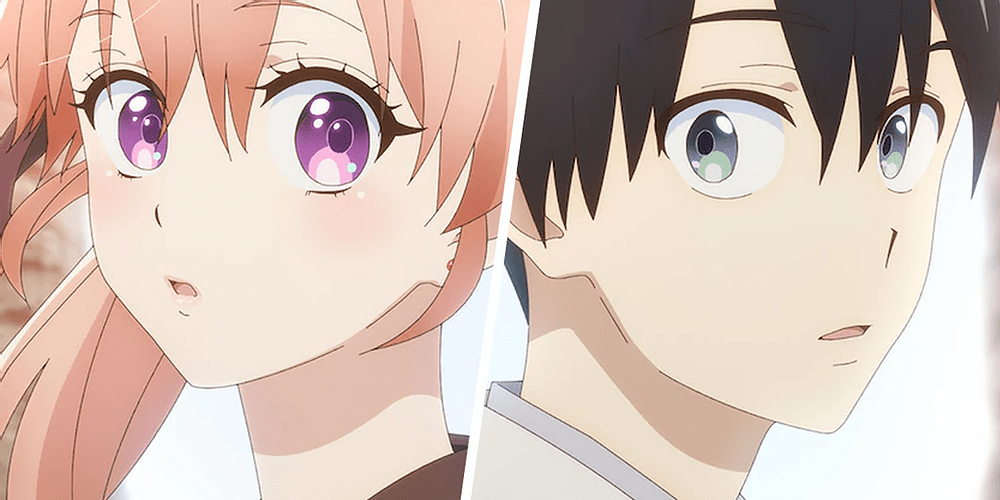 Switched at birth, 16-year-old Nagi Umino is on his way to meet his birth parents. Enter Erika  Amano, an outspoken influencer, who in a last ditch event tries to escape an arranged marriage. After meeting Nagi, she is set on making him her fake boyfriend.
Similarly to My Dress-Up Darling, Nagi and Erika meet purely by accident, but what follows changes their whole world. Nagi's parents decide to make amends with his birth parents by having him marry the daughter they raised. Who's his bride-to-be? None other than Erika! A Couple of Cuckoos is a promising RomCom that follows the genre's formula well.
Shikimori is Not Just a Cutie
A lot of RomComs use the build up of a potential relationship as fuel for its comedy. Shikimori is Not Just a Cutie starts with Shikimori and Izumi already in a relationship and as the title suggests, Shikimori is not just a cutie. This RomCom relies heavily on role reversal to get the couple in hilarious situations.
When she's not doting on Izumi, Shikimori is often protecting him from his own clumsiness and looking cool as hell while doing it. Shikimori and Izumi definitely have that spark akin to Gojo and Marin's budding relationship. 
Kaguya-sama: Love is War -Ultra Romantic-

This wouldn't be a RomCom list without Kaguya-sama: Love is War. Returning for its third season, Kaguya-sama: Love is War – Ultra Romantic – Kaguya and Miyuki are back at it again with their love-laced mind games. Being the stubborn student council members that they are, they still have not confessed their true feelings. 
Each episode gives us bread crumbs of romance, but it's oh-so obvious there's tension between them. Their love is obvious to the audience like Marin and Gojo's, but it's a very slow burn. Time is fleeting and we're all waiting for the finale, but until then Kaguya and Miyuki are entangled in their war of love.
Science Fell in Love So I Tried to Prove it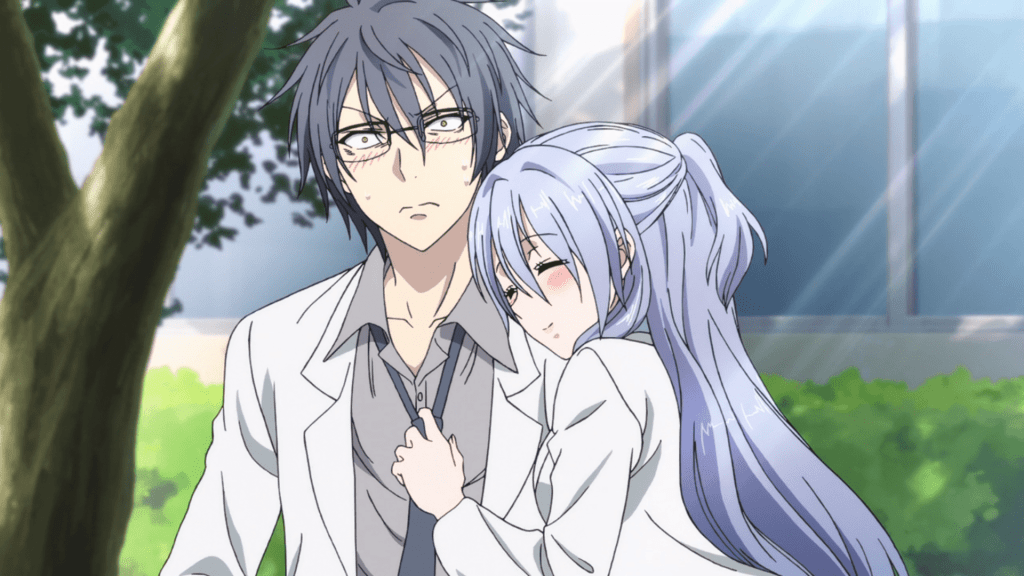 Science should be able to rationalize just about every phenomenon, but does that also include love? How love is quantifiable is done through a series of experiments by none other than two university scientists. Ayame is in love with Shinya and is very forward about it, eager to participate in "experiments" for empirical evidence, Ayame uses this chance to get close to Shinya, much like Marin. Shinya on the other hand is not as well versed in love and is easily flustered by close contact, similar to how Gojo gets red and embarrassed around Marin.
This season's RomComs should hold you over until we get more My Dress-Up Darling (fingers crossed).