Megalo Box [Review]
Celebrating Ashita no Joe in style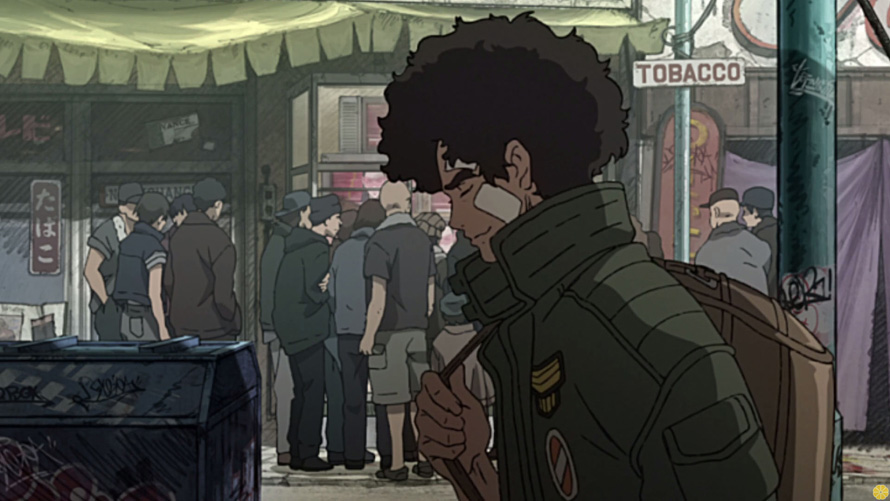 Junk Dog is a bum with little room for positive forward trajectory in his life. Part of that has to do with his general way of living, but the rest falls firmly in the lap of his coach, Gansaku Nanbu. You see, Junk Dog is a low-rent Megalo Boxer—a sport that's basically boxing with the assistance of wearable mechanical gear—in an unsanctioned underground world. He and his coach both earn their living by throwing fights, which affords them the ability to meagerly get by while consistently getting them in hot water with shady characters. It truly is a dog eat Junk Dog world in TMS Entertainment's Megalo Box anime, which celebrates the 50th anniversary of Ikki Kajiwara's Ashita no Joe manga in gritty style.
While coach may be content with their ragtag match-to-match style, Junk Dog yearns for something more. He may not realize it at first, but it comes rushing to the forefront when he has an unexpected run-in with a real Megalo Boxer; the best of the best and the champion, Yuri. A far cry from Junk Dog's low-rent gear, Yuri uses high-tech integrated gear that connects directly to his body and makes him a formidable opponent. After a lopsided match in the underground, Yuri challenges Junk Dog to meet him in his ring, setting the events of this 13-episode series in motion.
Thus, Junk Dog soon becomes known as Joe, and then "Gearless" Joe, specifically referring to a gimmick that has him facing off against gear-assisted opponents without the help of his own gear. Megalo Box follows his rise to the top, and to his ultimate goal of competing in the revered Megalonia tournament, at a brisk pace. The ride there is as tumultuous as expected, but each episode of the series is a joy to watch thanks to a distinctly time-locked style that somehow makes it look like it came right out of 1998.
Some of this has to do with the character designs by Hiroshi Shimizu (Michiko & Hatchin), while the rest comes down to the peaks and valleys orchestrated by director You Moriyama (animation director on Master Keaton and Lupin the Third: The Woman Called Fujiko Mine) and series composition writers Katsuhiko Manabe and Kensaku Kojima. While the pace of the progression throughout the series may be rapid-fire, they still leave plenty of room to breathe in each episode. There's a low-key, hip-hop-fueled rhythm to it all, accentuated by manabua's exceedingly chill soundtrack and scattered character moments that make the cast more memorable than the actual matches.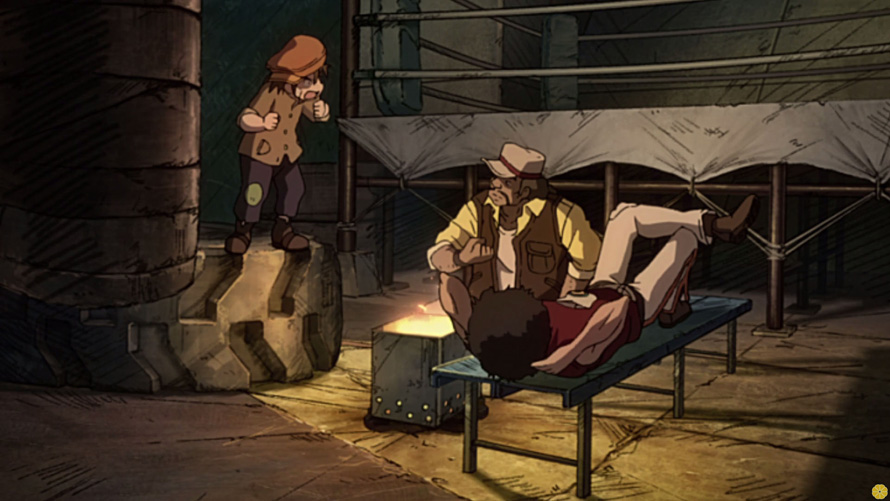 That's really the way it should be, but there's still a little disappointment to come with the way the Megalo Boxing matches play out. Unlike, say, Hajime no Ippo, there's rarely much weight on display in the blow-by-blow action. With the exception of some of the late-game bouts, hits don't feel like they land as heavily as they should, especially when you factor in the gear that should literally make every hit that much more devastating. There's still some excitement to be had in the ring, but the drama outside of it packs more of an oomph from beginning to end.
Even with that caveat in place, Megalo Box is still one of the best anime series of the year. That it celebrates one of the greats is icing on the cake, but the staff did an admirable job of honoring Ashita no Joe's legacy while making Megalo Box something original and worth revisiting. If you only have a few slots in your backlog, prioritize this prize fight of a series and start throwing down some high-stakes bets of your own. Recommended.
Studio/company: Crunchyroll
Available: Now
Rating: Not Rated
This story appears in the Fall 2018 issue of Anime USA Magazine. Click here to get a print copy.