Mega Man Live-Action Film Plans Are Alive and Well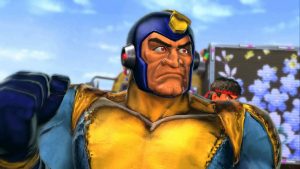 You can't keep a good Blue Bomber down, and with the recent resurgence of Mega Man, it's no surprise to see 20th Century Fox is keen to move forward with plans for a live-action film. Hot on the heels of the launch of Mega Man 11 comes word from Capcom that the film is still in development, with Henry Joost and Ariel Schulman writing and directing and Chernin Entertainment and Masi Oka producing.
Right now there isn't much more to go on other than the fact that the movie is tentatively and appropriately titled Mega Man. Here's a tiny bit more from the press release:
Based on the influential and globally beloved Mega Man franchise, Capcom aims to appeal to a diverse audience, including not only game players but action movie fans as well, with an adaptation that maintains the world of the Mega Man games, while incorporating the grand production and entertainment value that Hollywood movies are known for.
Via Rockman Corner