Meet the Stars of the Gundam 00 Stage Play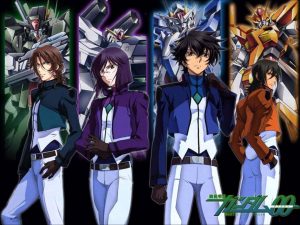 The Mobile Suit Gundam 00 anime is getting a stage play adaptation in Japan, and the production's official site revealed the four main cast members. The play will feature Shouhei Hashimoto as Setsuna F. Seiei, Yuu Imari as Lockon Stratos, Taiyou Ayukawa as Allelujah Haptism, and Seiichirou Nagata as Tieria Erde.
The Gundam 00 play is set for a February 15-18 run at Tokyo's Nippon Seinenkan Hall, followed by performances at Osaka's Morinomiya Piloti Hall on February 23 and 24. Check out photos of the main cast members below.
Shouhei Hashimoto – Setsuna F. Seiei
Yuu Imari – Lockon Stratos
Taiyou Ayukawa – Allelujah Haptism
Seiichirou Nagata – Tieria Erde