Makoto Shinkai's Suzume no Tojimari Anime Film Announces Lead Voice Actress
The latest update has arrived for Suzume no Tojimari, the upcoming anime film by acclaimed director Makoto Shinkai (your name., Weathering with You). According to the official website, 18-year-old actress Nanoko Hara has been cast as the movie's lead, Suzume Iwato, as selected by Shinkai himself.
Hara—who started her career as a child actress and most recently played the protagonist's younger sister in the live-action TV drama adaptation of Toshio Ozawa's Nanba MG5 manga—was chosen from an audition that had over 1,700 participants. This will be her first time voicing an anime character.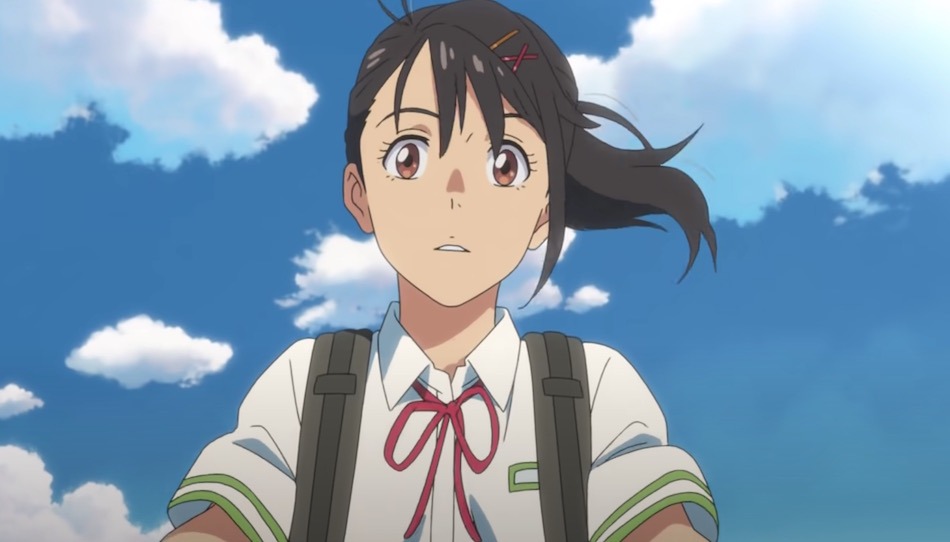 Here's what the actress said in a message on the official website:
Even now, I'm not sure if I'm still dreaming. I can't imagine that I will be on the side to deliver the unforgettable, heart-shaking sensation I felt when I saw director Shinkai's film for the first time in a movie theater in the summer of my first year of junior high school. But now I see a sparkle in front of my eyes with the feeling that something great has begun to happen.
I think "Suzume no Tojimari" is a story that makes us realize the connection and warmth between people, something that has gradually faded away in today's world, and what is truly important. It is a wonderful film that makes you want to cherish the people around you and yourself, as if everything you see shines more vividly than before when you leave the movie theater.
As a big fan of director Shinkai's works, I am anxious and under a lot of pressure, but I hope to grow as Suzume Iwato together with the director and all the staff and cast members, through joy, anger, sadness, fun, and a lot of worries and thoughts.
The moment Shinkai told Hara she was chosen for the role:
Suzume no Tojimari is set to open in Japan on November 11, with Crunchyroll releasing the film in theaters outside of Japan in early 2023. Here's the official synopsis:
On the other side of the door, was time in its entirety—
"Suzume no Tojimari" is a coming-of-age story for the 17-year-old protagonist, Suzume, set in various disaster-stricken locations across Japan, where she must close the doors causing devastation.
Suzume's journey begins in a quiet town in Kyushu (located in southwestern Japan) when she encounters a young man who tells her, "I'm looking for a door." What Suzume finds is a single weathered door standing upright in the midst of ruins as though it was shielded from whatever catastrophe struck. Seemingly drawn by its power, Suzume reaches for the knob… Doors begin to open one after another all across Japan, unleashing destruction upon any who are near. Suzume must close these portals to prevent further disaster.
—The stars, then sunset, and the morning sky.
Within that realm, it was as though all time had melted together in the sky…
Never-before-seen scenery, encounters and farewells… A myriad of challenges await her on her journey. Despite all the obstacles in her way, Suzume's adventure shines a ray of hope upon our own struggles against the toughest roads of anxiety and constraints that make up everyday life. This story of closing doors that connect our past to the present and future will leave a lasting impression upon all of our hearts.
Drawn in by these mysterious doors, Suzume's journey is about to begin.
Via Crunchyroll News