Lycoris Recoil Episode 11 Eyecatch Illustrations Changed to Discourage Real Life Imitation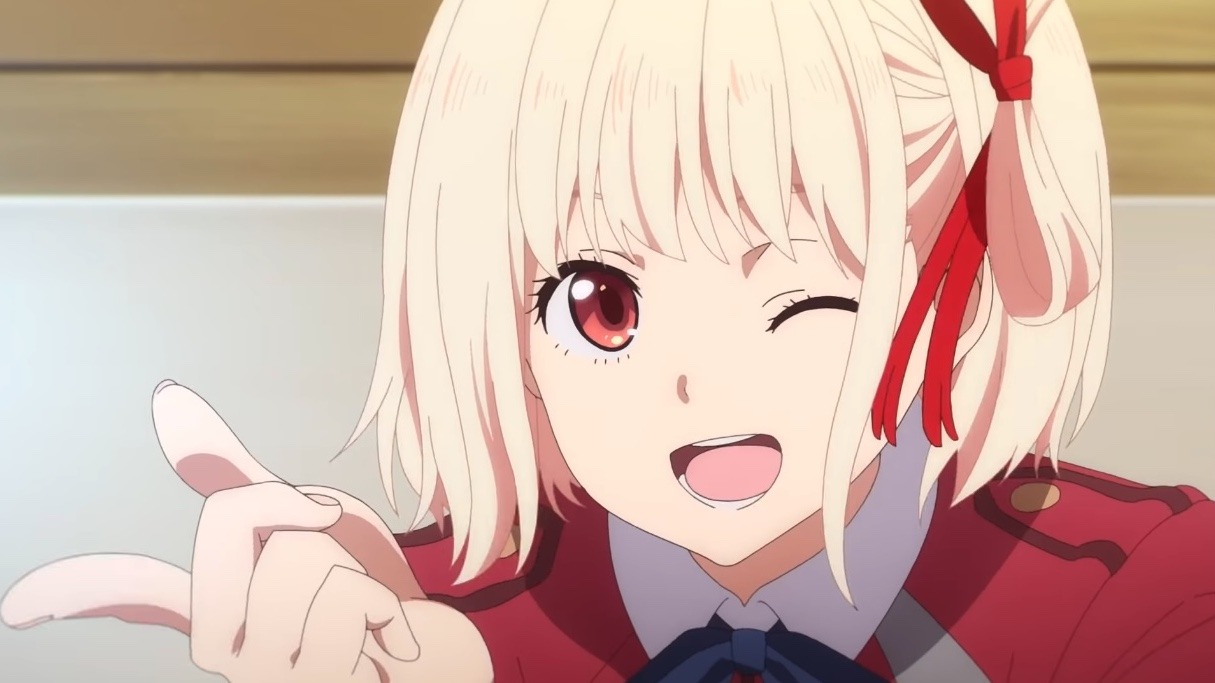 When the Lycoris Recoil anime first aired its 11th episode, the eyecatch illustrations were different than what you may see today. The original illustrations in the episode featured characters putting red spider lilies (lycoris) flowers in their mouths, but since these flowers are poisonous, the illustrations have since been changed to discourage any would-be imitators from trying this pose at home. 
While the poses, pictured below, remain in the opening animation—which the production committee decided on to respect the sequence's artistic intent—they've been swapped out in the episode and replaced on streaming platforms and future television broadcasts. 
Here are the updated illustrations now in place in episode 11:
Crunchyroll currently streams the Lycoris Recoil anime and describes the story below:
For these peaceful days――there's a secret behind it all.
A secret organization that prevents crimes: "DA – Direct Attack".
And their group of all-girl agents: "Lycoris".
This peaceful everyday life is all thanks to these young girls.
The elite Chisato Nishikigi is the strongest Lycoris agent of all time.
Alongside is Takina Inoue, the talented but mysterious Lycoris.
They work together at one of its branches–Café LycoReco.
Here, the orders this café takes range from coffee and sweets to childcare, shopping, teaching Japanese to foreign students, etc.
It's mostly tasks unbefitting of Lycoris.
The free-spirited and optimistic pacifist, Chisato.
And the cool-headed and efficient Takina.
The chaotic everyday lives of this mismatched duo begin!