Lucifer and the Biscuit Hammer Reveals Two-Cour Schedule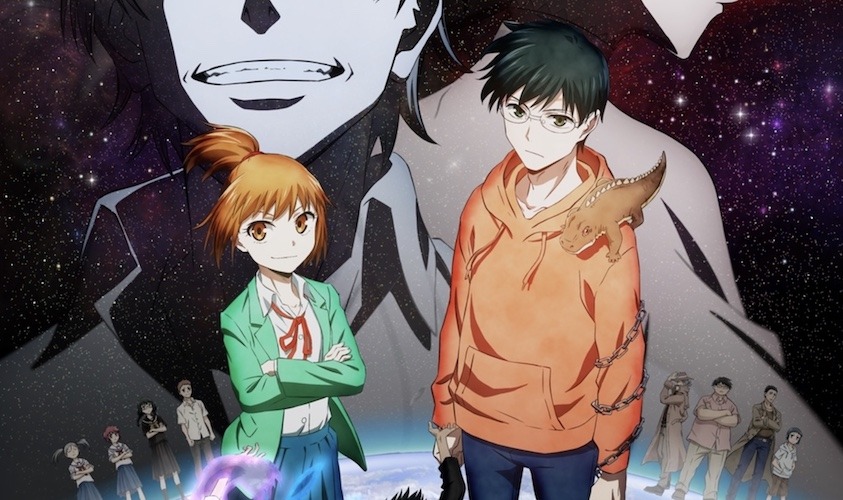 If you've been catching new episodes of the Lucifer and the Biscuit Hammer anime as they air, you'll get a chance to do so through the Fall 2022 season, as well. According to the latest update, the series is set for a two-cour run that will have all 24 episodes airing consecutively through Summer and Fall. 
As previously reported, the series will adapt the full story of Satoshi Mizukami's manga. Prior to the second cour, a compilation episode will air that won't count as part of the 24-episode total. 
The Lucifer and the Biscuit Hammer anime is currently streaming on Crunchyroll. Here's the official synopsis:
One day, unremarkable college student Yuuhi Amamiya meets a talking lizard who asks for his help saving Earth from a crisis. Before he can refuse, Yuuhi is turned into a member of the Beast Knights and given a ring that gives him the psychic power "domain control." He is then immediately attacked by an enemy! But just as all seems lost, he's saved by the girl next door, Samidare.
But it turns out Samidare isn't really a savior of any kind… she's actually a demon lord who wants to conquer Earth! Drawn to her absurd strength and evil charms, Yuuhi becomes her devoted servant and acts to support her wicked schemes.
Source: Official Twitter