Live-Action Pokemon Film A "Go" at Legendary Pictures?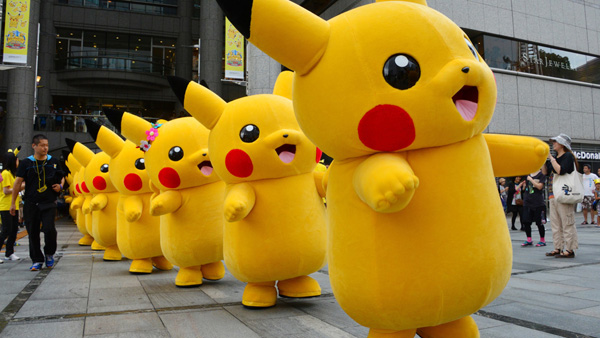 Who's got Pokemon fever?
If you answered "the entirety of America," you would be correct. But if you answered "Warcraft producers Legendary Pictures," you would also be correct. That's the word, at least, according to Deadline, who claim the studio has thrown a Pokeball in the direction of the Hollywood rights to the franchise.
Obviously the incredible success of Pokemon Go has Legendary interested in the franchise, though apparently they've been stewing it over for a while, with rumors that Chronicle writer and ScarJo explainer Max Landis might write the script.
Before you get too excited and/or enraged by this news, keep in mind Deadline wasn't able to get either Legendary or Pokemon USA to comment (and that they describe Pokemon Go as a game "where players chase down virtual pocket monsters in their own vehicles," which is, like, huh?).
Back in May Nintendo execs signaled an openness to getting into the movie biz two decades after getting burned by (the vastly underrated, folks, I'm tellin' ya) Super Mario Bros. The Movie.
Source: Deadline