Lapras Café With Special Pokémon Goodies Only Open Till January 16
The Pokémon Lapras is the official support Pokémon for Miyagi Prefecture, and the latest quest for tourists has led to the Lapras Café. However, this is not a permanent café coming to the area — blink and you'll miss it. Well, it might not be that quick, but it's only going to be around through January 16.
Despite the short stay, people have put real effort into the meals and drinks, making them appropriate to both Pokémon (especially Lapras) and the regional area.
Here are mashed potatoes shaped like Lapras in a seafood plate.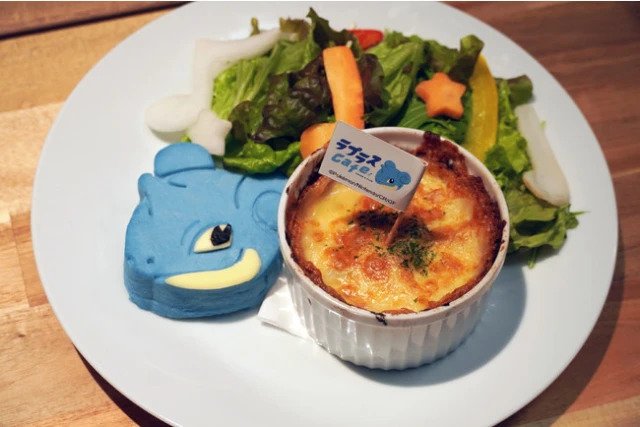 And if you have a sweet tooth, there are the Lapras Blue Pancakes. As a nod to northern Japan, they have Zao cream cheese, which Yamagata Prefecture is known for.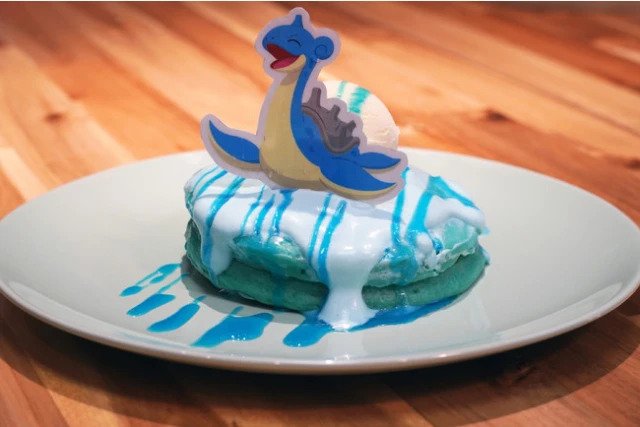 But some other Pokémon are also there. There are Lapras, Geodude, and Chansey specialty lattes. Each latte has a different flavor to go with its character. The Lapras latte is tapioca milk tea, the Geodude latte gives you a taste of darjeeling tapioca, and the Chansey latte is all about mixed berries with tapioca peach tea.
All of this and more can be found at the Cross B Plus Café in Sendai. If you're lucky enough to be in the area to check it out, the address is Miyagi-ken, Sendai-shi, Aoba-ku Oomachi 1-1-30, Shin-sendai Building 1st floor. Reservations are a must, or you could use takeout. Their hours are 10 AM to 5 PM.
Unfortunately, food like this doesn't exactly ship internationally. So if you're not in the area, pictures might just be the best you can get. But there's plenty of other Pokémon merchandise out there, including of Lapras. This is Lapras's fourth year as the support Pokémon for Miyagi Prefecture, and with this much creativity and deliciousness for a limited time café, we can't wait to see what they come up with next!
Source: SoraNews24
____
Danica Davidson is the author of the bestselling Manga Art for Beginners with artist Melanie Westin, and its sequel, Manga Art for Intermediates, with professional Japanese mangaka Rena Saiya. Check out her other comics and books at www.danicadavidson.com.