Kyoto Animation Creates Official Poster for Tokyo Anime Award Festival 2022
The Tokyo Anime Award Festival 2022 isn't set to take place until next March, but they've already revealed their main image. The very detailed and quirky poster is the brainchild and hard work of animators from Kyoto Animation. Here is the whole poster: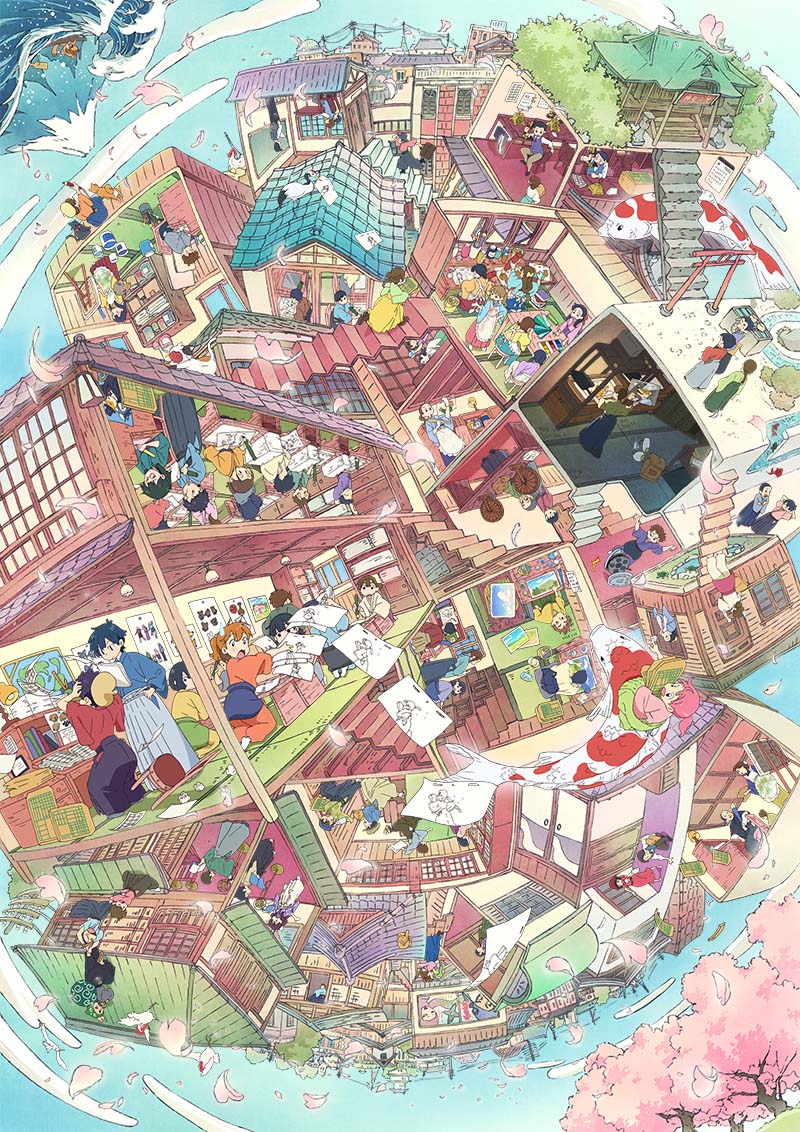 To make sure everyone's on the same page of what this image is supposed to be about, Kyoto Animation explained:
"The concept behind the main visual that we created was to express a scene on how anime may have been produced in the atmosphere of old Japan (Edo, Meiji, Taisho).

In addition, the subject matter is not based on the current digital production process that has become the mainstream in anime studios today, but rather the old-fashioned cel animation production.

As digitalization has progressed in recent years, the number of staff who have experience in cel animation production has been decreasing. For example, the knowledge of knowing to tap the cel with a spatula from the backside of the cell to remove air bubbles after the painting process isn't common anymore.

This is what the woman in the upper right corner of the main visual is doing. The illustration is exaggerated, deformed, and simplified, but in actuality, the visual has a focus based in such realism.

Creating this illustration was a fun process that allowed us to feel the animation work of our predecessors, and also to think about the future. We hope that this main visual will add a little color to TAAF2022."
Kyoto Animation is one of Japan's most loved and successful animation studios. After being attacked by an arsonist in 2019, Kyoto Animation has been gradually getting back on its feet, and doing what it can to honor those who were killed. This poster shows that the love of animation continues to be important to them, in all of its creativity.
Source: Crunchyroll
____
Danica Davidson is the author of the bestselling Manga Art for Beginners with artist Melanie Westin, and its sequel, Manga Art for Intermediates, with professional Japanese mangaka Rena Saiya. Check out her other comics and books at www.danicadavidson.com.