Kizumonogatari Part II: Nekketsu Trailer Teases More Monogatari Madness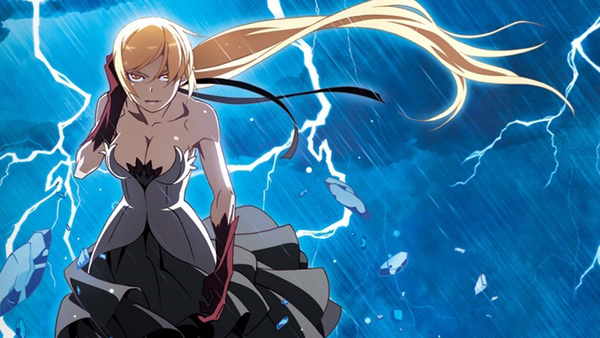 Kizumonogatari Part II: Nekketsu, the second part of a film trilogy adapting the Bakemonogatari prequel novel of the same name, is due out this summer, and we've got our first look at courtesy a trailer that popped up on YouTube this weekend.
And man, those last couple seconds.
Nekketsu follows up the first film, Tekketsu, which premiered January 8 in Japan and had a limited release in America in February. It tells the tale of Koyomi Araragi, a high schooler who is turned into a vampire.
The novel Kizumonogatari was written by Nisio Isin as a prequel to his popular Bakemonogatari series. It's available in English from Vertical.
We'll have a review of Nekketsu when it debuts in Japan this summer!
Source: Yaraon