Kishimoto's Boruto: Naruto the Movie Visual Revealed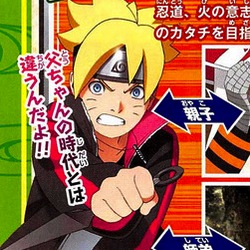 The upcoming issue of Weekly Shonen Jump has a nice reveal for Boruto: Naruto the Movie, which opens in Japanese theaters on August 7. The issue shows off the main visual for the film, which was illustrated by series creator Masashi Kishimoto.
As previously reported, Kishimoto is handling the film's original story, script, and character designs, and he's also credited as chief production supervisor. The visual below has the tagline, "The curtain rises on the legend that will surpass all!!"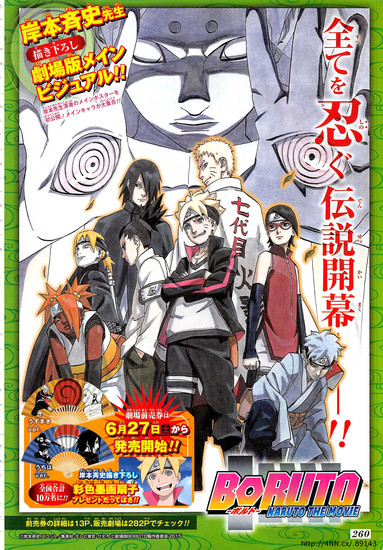 Some more story details are in the issue, as well. Anime News Network translates:
"The 'will of fire' is already old!? A new story will be told about the next generation hero!! The 'ninja way' and the 'will of fire,' that way of thinking is already old!? Aiming to become a new type of shinobi, the efforts of the new hero Boruto!!"
Naruto is described as being the seventh Hokage who manages the village, and he's "super busy" every day. While his son Boruto is a prodigy when it comes to ninja ability, it seems he might resent his father for working so much. He also exclaims "My father's era is wrong!!" on the story info page below.