Kazuo Umezu To Direct Autobiographical Film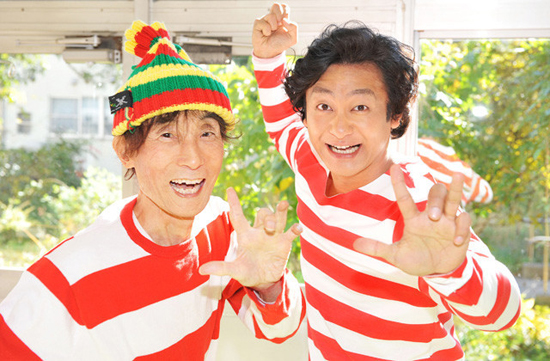 For a 77-year-old, Kazuo Umezu is a pretty genki guy.
The creator of legendary horror manga like Orochi: Blood, Drifting Classroom and Makato-chan is as famous for his personality as his works. He makes regular television appearances, dresses in Waldo-sequel red and white stripes, and lives in a crazy house with the same stripes (a few years back, he won a case against his neighbors who sued because they thought the house was unsightly).
Anyway, Umezz shows no signs of slowing down. His latest project will see him taking the director's chair for the first time in an original film about… himself. The film, called Mother, is about a publishing company digging into Umezu's past and discovering some disturbing secrets about his mother.
Kazuo Umezu is a character in the film, and will be played by Ainosuke Kataoka, a kabuki actor who also starred in a recent drama called Hanzawa Naoki.
Very meta, man.
This may be Umezu's first turn in the director's seat, but many of his works have been adapted before, including Drifting Classroom, a bizarre production helmed by Hausu director Nobuhiko Obayashi, and a Twilight Zone-style TV miniseries called Kazuo Umezu Horror Anthology.
Source: Crunchyroll