JoJo's Merchandise Previewed in Anticipation of Live-Action Film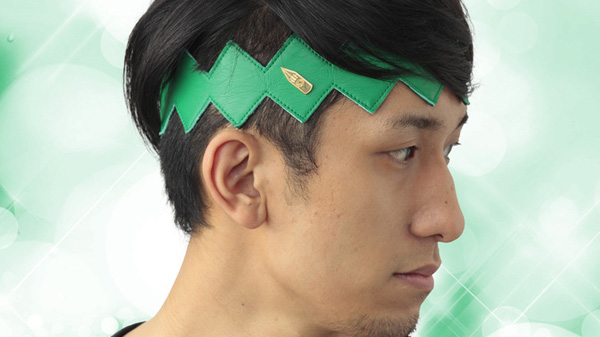 In anticipation of Takashi Miike's live-action adaptation of JoJo's Bizarre Adventure: Diamond is Unbreakable, a variety of new JoJo's merchandise is beginning to hit the streets.
That includes items like file folders drawn specifically for the film by JoJo's creator Hirohiko Araki and a headband worn by a fan favorite character.
First up, the folders. Fans who buy advance tickets to the film, which opens in Japan August 4, will receive two of these folders, one of which depicts Kento Yamazaki as Josuke Higashikata and the other, a camouflage design drawn by Hirohiko Araki.
Secondly, it's the headband worn by Diamond is Unbreakable's conceited but lovable Rohan Kishibe. The headband, which is being produced by Bandai, retails for ¥8,856 about ($80).
Finally, Bandai will also release a series of tote bags, one based on Rohan and the other on Kira Yoshikage. A large version of one of these bags will run you ¥11,880 (about $107), while the medium size goes for ¥8,640 (about $80).
For JoJo's fans, these are truly great days.
Source: Mantan, Eiga Natalie