Johansson: Ghost in the Shell is Really Happening
This is good or bad news depending on how you feel about the idea of a live-action Ghost in the Shell, but unlike all those other live-action adaptations stuck in development hell, it looks like this one's really happening.
That's the word from controversial lead actor Scarlett Johansson.
Doing press for the new Avengers film, ScarJo was quoted as saying, "It's happening. It will be shooting the beginning of next year, so I think we start production January or February and it's me and Rupert [Sanders]; and that's all I know."
Rupert Sanders is, of course, the director, whose previous film was 2012's Snow White and the Huntsman.
Anti live-actioners can take solace in the fact at least Akira is looking pretty dead…
C'mon ScarJo, isn't one film with
Ghost
in the title enough?!
Source: Crunchyroll
---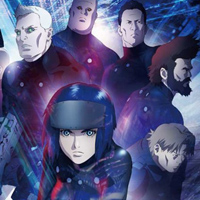 Related Stories:

– Anti-ScarJo Petition Hits The Web
– FUNimation Licenses GITS: Arise – Alternative Architecture
– Live-action Ghost in the Shell To Hit Theaters in 2017
– Ghost in the Shell 2015 Anime Gets New Teaser And Key Visual
– This Interview with Mamoru Oshii Will Make Your Day