Japanese Fans Vote on the Purest Anime Characters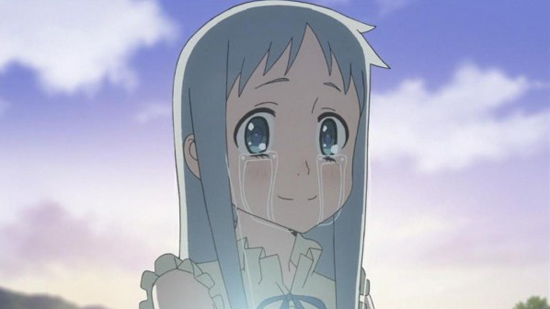 In this ever-changing world in which we live in, it can be hard not to become a cynic. So all the more power to these 20 anime characters, who Japanese fans have chosen as anime's purest. Believing in the people around them, these characters, for better or worse, don't even know the meaning of the word "distrust."
20. Meiko "Menma" Honma – Anohana
19. Index – A Certain series
18. Popura Taneshima – Working!!
16 (tie). Toru Honda – Fruits Basket
16 (tie). Yuki Takeya – School-Live!
15. Umi Sonoda – Love Live!
14. Haruka Nanami – Uta no Prince-sama
13. Cocoa Hoto – Is the Order a Rabbit?
12. Jushimatsu – Osomatsu-san
11. Saika Totsuka – My Teen Romantic Comedy SNAFU
10. Goku – Dragon Ball
9. Chino – Is the Order a Rabbit?
8. Monkey D. Luffy – One Piece
7. Sakura Kinomoto – Card Captor Sakura
6. Shoyo Hinata – Haikyu!!
5. Yui Hirasawa – K-On!
4. Akari Akaza – YuruYuri
And the top three…
3. Kosaki Onodera – Nisekoi
2. Eru Chitanda – Hyouka
1. Sawako Kuronuma – Kimi ni Todoke
And some reader comments:
"Oh man, Eru really brings back memories."
"Guess it was mostly female characters after all. There are some pretty pure male characters too, you know…"
"Belldandy!"
"Don't forget the great pure evil Vegeta."
"Kinda feels like it's just a list of characters people like."
What do you think, OUSAers? Who would you kick off or add to the list? Tell us your pure thoughts.
Source: Charapedia