Japanese Fans Rank Their Favorite Summer 2016 Anime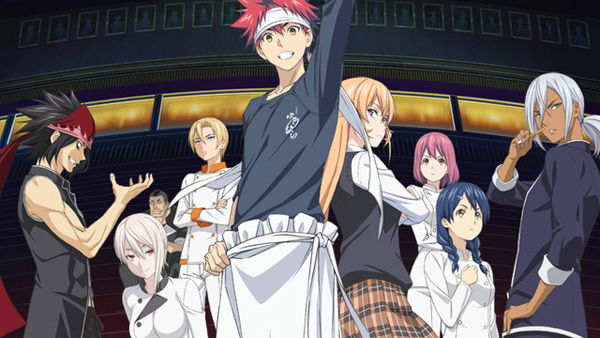 The season (or "cour," if you prefer) of anime that began in July is rapidly coming to an end, and ranking site Goo took the opportunity to ask its readers just what late-night summer anime they thought were best.
Let's see how closely these Japanese fans' ranking matches up with yours!
20. Amanchu!
19. Danganronpa 3: The End of Hope's Peak High School
18. The Morose Mononokean
17. Taboo Tattoo
16. Cute High Earth Defense Club Love!
15. First Love Monster
14. Cheer Boys!!
13. This Art Club Has a Problem!
12. Momokuri
11. D. Gray-man Hallow
10. Days
9. Food Wars! The Second Plate
8. Handa-kun
7. Sweetness and Lightning
6. ReLIFE
5. The Disastrous Life of Saiki K.
4. Love Live! Sunshine!!
In the number three spot, it's Berserk. Fans of Kentaro Miura's dark fantasy manga waited years for an anime series to adapt anything other than the Golden Age arc, and while some folks were disappointed with the series' CG, that wasn't enough to keep it off the top of this chart.
Coming in second is time travel romance Orange, which adapts the five-volume Ichigo Takano manga that wrapped up last year. A spinoff manga is running now, so if you're feeling orangeless after the series wraps up today, there's no need to feel blue.
Number one: baseball series Battery. Based on a light novel series, the anime, which ran in Fuji TV's Noitamina slot, is far from the first adaptation of Battery: it's previously been a radio drama, manga, live-action film and TV series. Nonetheless, the anime, directed by veteran Tomomi Mochizuki (Kimagure Orange Road) seems to have hit a home run with late night viewers.
There you have it, folks. How does this match up against your list?
Source: Goo