Japanese Fans Rank Anime's Coolest Middle-Aged Gentlemen
Japanese learners, here's a useful one for you: ojisan, which can mean both uncle and "middle-aged dude," basically (an official translation will nab you "old man," but most people who get called ojisan aren't that old).
It's the young whippersnappers who usually get top billing on opinion polls, but master pollsters Charapedia have given the ojisan their time to shine in their latest top 20 poll, in which they asked 10,000 otaku "who's anime most attractive and refined middle-aged guy"?
Without further ado, the results:
20. Master Asia (G Gundam)

19. Batou (Ghost in the Shell)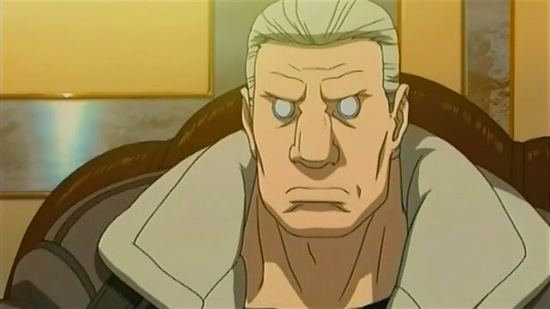 Batou
18. Joseph Joestar (Jojo's Bizarre Adventure)
17. Kiritsugu Emiya (Fate/ series)

16. Glidarts Clive (Fairy Tail)

15. Bunta Fujiwara (Initial D)

14. Kagetora Aida (Kuroko's Basketball)

13. Taizou Hasegawa (Gintama)

12. Shanks (One Piece)

11. Yupa Miralda (Nausicaa)

10. Koichi Zenigata (Lupin III)
Zenigata
9. Hiroshi Nohara (Crayon Shin Chan)

8. Kiichi Gotoh (Mobile Police Patlabor)

7. Katakuriko Matsudaira (Gintama)

6. Silvers Rayleigh (One Piece)

5. Shigaraki (Gugure! Kokkuri-san)

4. Tomomi Masaoka (Psycho-Pass)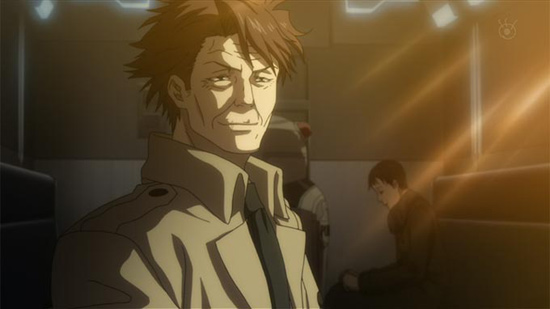 Tomomi Masaoka
3. Kotetsu T. Kaburagi (Tiger and Bunny)

2. Ramba Ral (Gundam)
1. Daisuke Jigen (Lupin III)
And some translated comments by readers:
"There's no way to win against Jigen."
"Jigen is an old guy?! I always thought of him as younger (shock)"
"(Patlabor's) Gotoh broke the top 10! These people get it."
"Sure, (Fate's) Kiritsugu is great, but in zero he's actually in his twenties (lol)"
"You forgot Porco Posso."
Okay Otaku USAers, let's hear it for the old dudes. Who else did they forget? Who's your favorite?
Source: Charapedia