I'm Quitting Heroing Anime Reveals New Character Trailer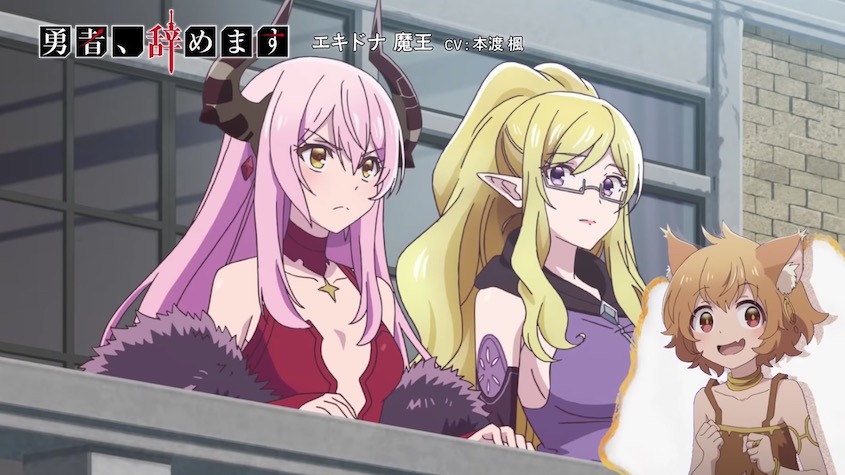 April 2022 will mark the debut of I'm Quitting Heroing, the upcoming anime adaptation of the fantasy light novel series written by Quantum and illustrated by Hana Amano. The story follows a powerful former hero who takes on a new manner of employment that has him helping the Demon Queen rebuild her ruined kingdom, and you can see more in the new character promo below.
Yuu Nobuta and Hisashi Ishii direct the I'm Quitting Heroing anime, with animation production by EMT Squared.
In addition to the novels' Japanese publication, the Book Walker app publishes the manga adaptation that features art by Nori Kazato. Here's the official synopsis:
After saving the world, the strongest hero Leo became someone who is not wanted in the peaceful human world. He was too strong. Exiled, he seeks a job at the Demon King's Army, which he had defeated and needs to be rebuilt.
The Army had many problems: too much work, financial troubles, etc. Leo starts to make things better using his power.
Leo encounters Echidna again, and asks her why she invaded the human world. There was an unexpected story—!
Via Crunchyroll