HIDIVE to Stream Made in Abyss Anime in US and Canada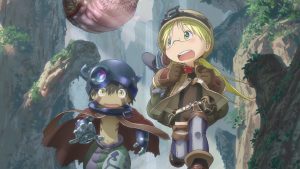 Were you unable to catch the Made in Abyss anime as it was simulcast, or are you just looking for a new streaming outlet for a rewatch? HIDIVE has you covered, because the service announced plans to make the Made in Abyss anime available in the United States and Canada starting on July 24.
New episodes will be added every Tuesday after that. Here's how HIDIVE describes the series:
Within the depths of the mysterious Abyss, an orphan named Riko stumbles upon a robot who looks like a little boy. Riko and her new friend descend into uncharted territory to unlock the secrets of the Abyss, but what lies in wait for them in the darkness?