HIDIVE Nabs Teasing Master Takagi-san Season 3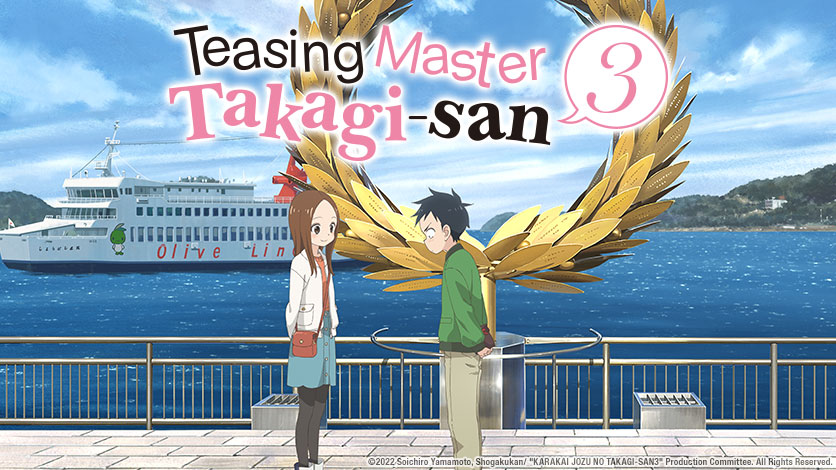 The anime adaptation of Soichiro Yamamoto's manga KARAKAI JOZU NO TAKAGI-SAN, AKA Teasing Master Takagi-san, has been bouncing around quite a bit as far as licenses are concerned. After the first season streamed on Crunchyroll and Funimation, the show moved over to Netflix for the second, and now it's switching things up again with an exclusive stream on HIDIVE for the third.
In addition to Teasing Master Takagi-san season 3, HIDIVE announced plans to stream the companion feature film. The new season simulcast will kick off on January 7, with a home video release from Sentai Filmworks to follow at a later date.
Synopsis:
Takagi is a master of clever antics that turn her frequent target, Nishikata, into a blushingly embarrassed wreck. But Nishikata hasn't endured years of pranks from his childhood friend for nothing. Every day and every battle of wits with Takagi brings him one step closer to turning the tables and making her blush, and now Nishikata is lying in wait for the perfect opportunity to win adorable, glorious revenge.
Source: HIDIVE