My Hero Academia Season 3 Gets New Visual Ahead of April Premiere
The third season of My Hero Academia hits screens April 7, but main character Izuku is already hitting faces in a new visual released today.
The visual is just part of a PR rollout for season 3 that's included multiple announcements of new cast members and videos.
In addition to the third season, a My Hero Academia film is also on the way this summer.
Here's how Crunchyroll describes the series:
In a world where eighty percent of the population has some kind of super-powered "quirk," Izuku was unlucky enough to be born completely normal. But that won't stop him from enrolling in a prestigious hero academy. Now, the promising freshman class is making its debut at the world-renowned U.A. Sports Festival! It's Quirk versus Quirk as our young heroes face off in the ultimate showdown.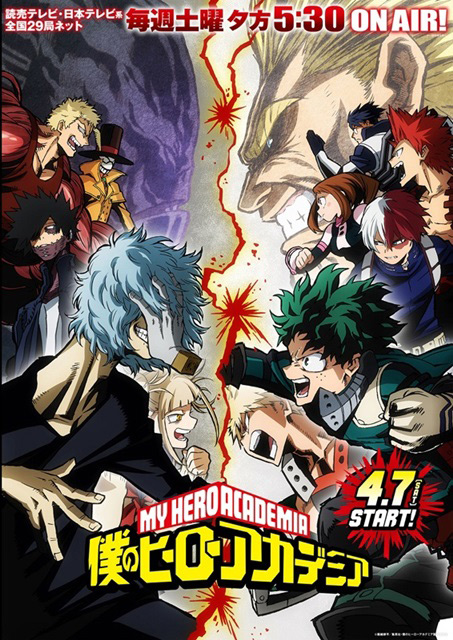 Source: ANN