Hello Kitty's Latest Collabo is with Evangelion
Sanrio's iconic Hello Kitty brand has been the subject of many collaborative projects recently, from One Piece to J-pop supergroup AKB48. Next up: none other than Gainax and Hideaki Anno's legendary mecha anime brain-buster Neon Genesis Evangelion.
The unusual collabo comes in time to commemorate this fall's theatrical release of the third film in the Rebuild of Evangelion series, You Can (Not) Redo. Ten companies will be producing everything from stationery and clothing to an abundance of other accessories.
Get a load of Hello Kitty "synchronized" with both Rei and Asuka below.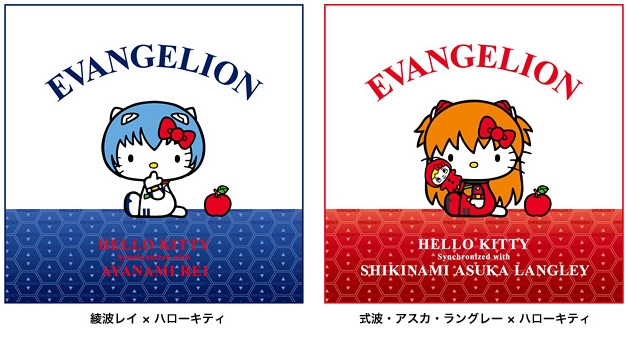 Source [Sanrio]
---
Related Stories:

– Hello Kitty is Not a Cat?
– Evangelion merchandise hands-on
– Hello Kitty Con 2014 Coming to LA This Fall
– Evangelion 3.0: You Can (Not) Comprehend
– Cat Cafes Finally Reaching US Shores