Gigantic Dragon Ball Z Vegito Figure Is Gigantic
How big do you like your figurines?
If your answer was "the bigger the better, baby" you are in luck, because this new figure based on Vegito from Dragon Ball Z is pretty huge.
Costing ¥10,584 (about $85), this Vegito measures 45 centimeters, or almost one-and-a-half feet. This is the figurine to destroy all other figurines.
That kind of fits the character, if you think about: Vegito was Dragon Ball Z's combination of Goku and Vegita, made possible via the Potara Earrings, and was one of the strongest characters in the series.
Gigantic Vegito went up for pre-order today, and ships in April 2016.
Source: Hobby Dengeki
---
Related Stories: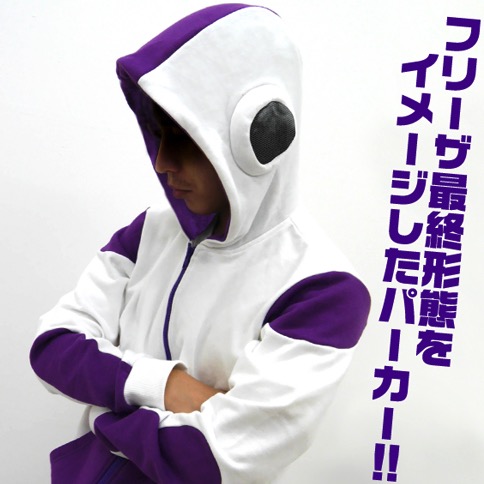 Dragon Ball Z Hoodies Charge Up for Cooler Weather
Dress up like Frieza or a Saiyan
Cospa has a couple of Dragon Ball Z-related treats for anyone who wants to both look like a warrior and prepare for the cooler months on the horizon…

Cell Goes Live-Action in Dragon Ball Fan Film
Well, technically Cell is CG… but everyone else is real!
Live-action fan films seem to be all the rage these days. From Joseph Kahn's racy Power Rangers short to Robot Underdog's live-action version of Dragon Ball's…

5 Most Underused Techniques in the Dragon Ball Franchise
Killer moves from DB to Z and beyond
One of the most memorable parts of the Dragon Ball franchise is its amazing collection of fighting techniques…