Ghost in the Shell Poster Turned Into Woodblock Print
A classic poster for the original Ghost in the Shell film, which is celebrating its 20th anniversary this year, has been made into a limited-edition woodblock print that recalls traditional Japanese art.
The print is made in the style of ukiyo-e, a traditional Japanese artform that was especially popular in the Edo period (1603-1868).
The artist is none other than Hiroyuki Okiura, best known as the director of Jin-roh and A Letter to Momo. Okiura worked on the original Ghost in the Shell as character designer, animation director and key frame artist.
The print is being released in a limited run of 300, which will run for ¥43,200 (about $360) and is now available for pre-order via OtakuWorks Shop.
This print is just the first in a planned series. The second Ghost in the Shell ukiyo-e print will be illustrated by Ghost in the Shell Arise director Kazuchika Kise.
Source: Anime Anime
---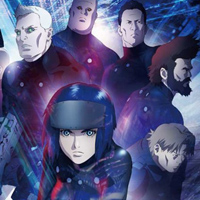 Related Stories:

– Ghost in the Shell Stage Play's Motoko Revealed
– New Ghost in the Shell SAC Figurine Extremely Detailed
– Ghost in the Shell Retrospective Hosts New Film, Directors
– Johansson: Ghost in the Shell is Really Happening
– This Interview with Director Mamoru Oshii Will Make Your Day