Gap Between Fans and Animators "Big as Mt. Fuji," Says Studio Trigger Producer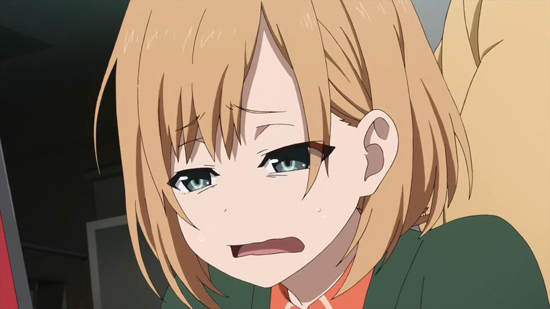 Here's an interesting series of tweets that's been generating some talk on Japanese social media. Kazuya Masumoto, producer at Studio Trigger (Little Witch Academia, Kill la Kill) did some tweeting on the 25th about the "Mt. Fuji-sized gap" between the perceptions of regular anime viewers and those in the business.
Masumoto uses Mt. Fuji as a metaphor for anime throughout his musings, which run several tweets. He compares anime viewers to people looking at a picture of Mt. Fuji, thinking to themselves, "how beautiful." Some people looking at the picture even think to themselves, "I'd like to climb Mt. Fuji myself." These are, of course, Masumoto's wannabe animators.
The first step is driving to the base of the mountain. In Masumoto's methaphor that's animation school or university. Of course, you need proper mountain climbing gear, which is the ability to draw or some other animation fundamentals.
At this point Masumoto's climbers/young animators think to themselves, "man, this is nothing like the picture of Mt. Fuji. All I can see are rocks and it's cold." But, Masumoto says, you've got to keep climbing step by step.
At the end, Masumoto says, you feel a great sense of satisfaction, but while the view at the top is great, it's still different from the picture. That's the difference between watching and making anime.
If you're interested in making anime, Masumoto concludes, you should try it for yourself first: get some friends together and make a short, for example. If it's not for you, he says, there are lots of other ways to work in the anime field: in publicity, retail, operations, etc.
Pretty sensible stuff.
Readers responded to Masumoto's tweets with comments like, "this is so true, I can't even say anything," and "truly the epitome of a creator," though others noted climbing Mt. Fuji itself isn't that tough.
For more industry insights from Masumoto check out our review of his book.
「アニメを視聴者として観て憧れること」と、「実際アニメ業界に入って制作すること」の印象のギャップを例えると、「富士山」のようなものだと思う。視聴者としてアニメを観ることはいわば写真の美しい「富士山」を観ていることと似ている。もし写真をみて「富士山に登りたい」と思ったなら(続く)

— 舛本和也 (@kenji2413) December 24, 2015
Source: Yaraon