Gangsta. Manga Goes on Hiatus
Gangsta., the definitively-punctuated manga recently adapted into an anime series, is going on hiatus due to author Kohske's poor health, reports Monthly Comic Bunch magazine.
The manga, which has been serialized in Bunch since 2011, is being released by Viz in North America.
Gangsta. is the first serialized manga from Kohske. She made her debut in Shonen GanGan magazine in 2009 with the short story "Postman" and did the art for Miaki Kato's manga The Night of Club Indigo.
Viz describes Gangsta.:
In the city of Ergastulum, a shady ville filled with made men and petty thieves, whores on the make and cops on the take, there are some deeds too dirty for even its jaded inhabitants to touch. Enter the "Handymen," Nic and Worick, who take care of the jobs no one else will handle. Until the day when a cop they know on the force requests their help in taking down a new gang muscling in on the territory of a top Mafia family. It seems like business (and mayhem) as usual, but the Handymen are about to find that this job is a lot more than they bargained for.
On Twitter, Kohske mentioned that she was briefly hospitalized in November and is now recuperating at home.
少し前からステロイド治療中なのですがちょっと疲れちゃってまた病院に入っておりました 先日自宅療養に切り替わったところです

— コースケ(GANGSTA.7巻発売中) (@go_kohske) November 21, 2015
Separately, the Japanese home video release for the Gangsta. anime series has also been delayed, presumably due to the bankruptcy of Manglobe, the studio who produced the series.
We're wishing Kohske a speedy recovery and a quick return to the world of Gangsta..
Source: ANN
---
Related Stories:

Studio Behind Samurai Champloo Declares Bankruptcy
Gangsta. was one of Manglobe's latest
Hot on the heels of this season's run of the Gangsta. anime comes some disappointing related news. The rumors had been churning for much of the week…

Gangsta. is One of the Most Sincere Shows of the Season
We catch up with the Handymen
It wasn't until the new issue was looming that I realized I needed to marathon the series, and I couldn't be happier that I did. While the initial premise…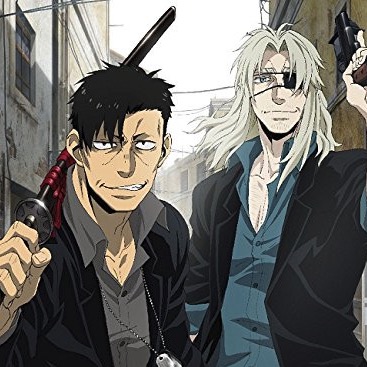 Gangsta. Anime is Off to a Strong Start
Manga adaptation kicks off in style
The series stars Nicolas Brown and Worick Arcangelo, two "handymen" who do special (usually violent) jobs that the local police and mobs can't easily handle…