Fruits Basket Play Shows Off Main Characters in Costume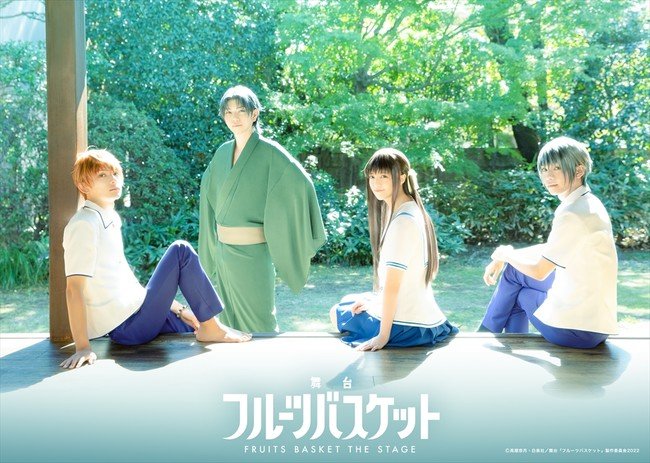 Ever wondered what the cast of Fruits Basket would look like in real life? Now you can see at least one interpretation, thanks to the promotion for a new Fruits Basket play. The play is set for March in Tokyo, and is called Fruits Basket the Stage.
It stars, from left to right:
Shohei Hashimoto as Kyo Sohma
Yuya Asato as Shigure Sohma
Ayano-Christie Yoshida as Tohru Honda
Naoya Kitagawa as Yuki Sohma
The play will run from March 4 to 13 at Nihonbashi Mitsui Hall.
In the following clip, you can see the cast say hello in costume.
Here's how Yen Press describes the original Fruits Basket manga by Natsuki Takaya:
After a family tragedy turns her life upside down, plucky high schooler Tohru Honda takes matters into her own hands and moves out…into a tent! Unfortunately for her, she pitches her new home on private land belonging to the mysterious Sohma clan, and it isn't long before the owners discover her secret. But, as Tohru quickly finds out when the family offers to take her in, the Sohmas have a secret of their own–when touched by the opposite sex, they turn into the animals of the Chinese Zodiac!
Source: ANN